Here are the Award Nominees and Winners of 72 Film Fest 2020! Congratulations to all!
Thank you for coming along with us during this crazy year. We hope the past couple weeks put a little fun and love into your world.
Thanks to all of the award sponsors, our hosts Mikael Johnson & Doug Powell, our judges, our team behind the scene who squeezed three months of work into 6 weeks, Eventive and their staff for providing a cool place to have this thing, and of course all of the participating filmmakers. We couldn't and wouldn't do this without you.
Blocks are open until Monday Night at 9 and depending on when you unlocked your watch window, there's still time to vote for your favorites. Multiple Audience Awards announced later this week.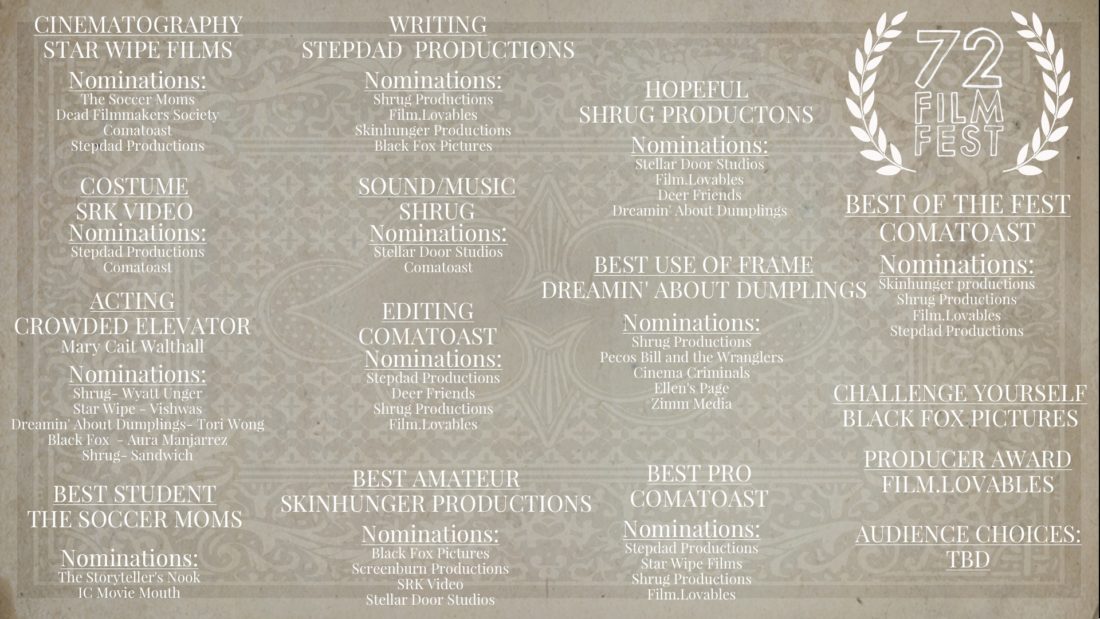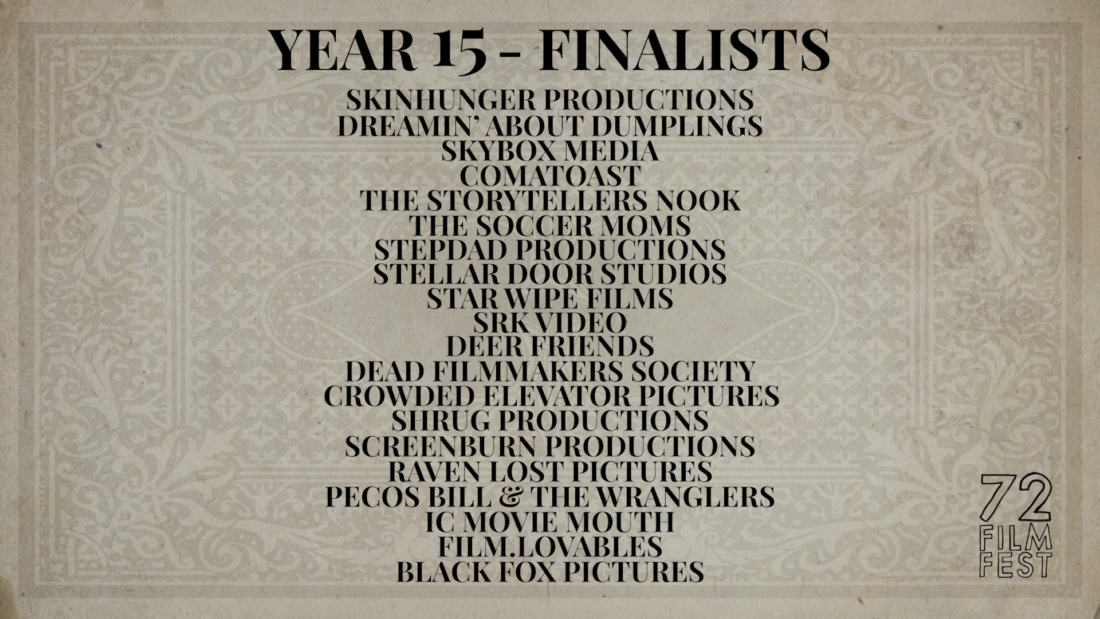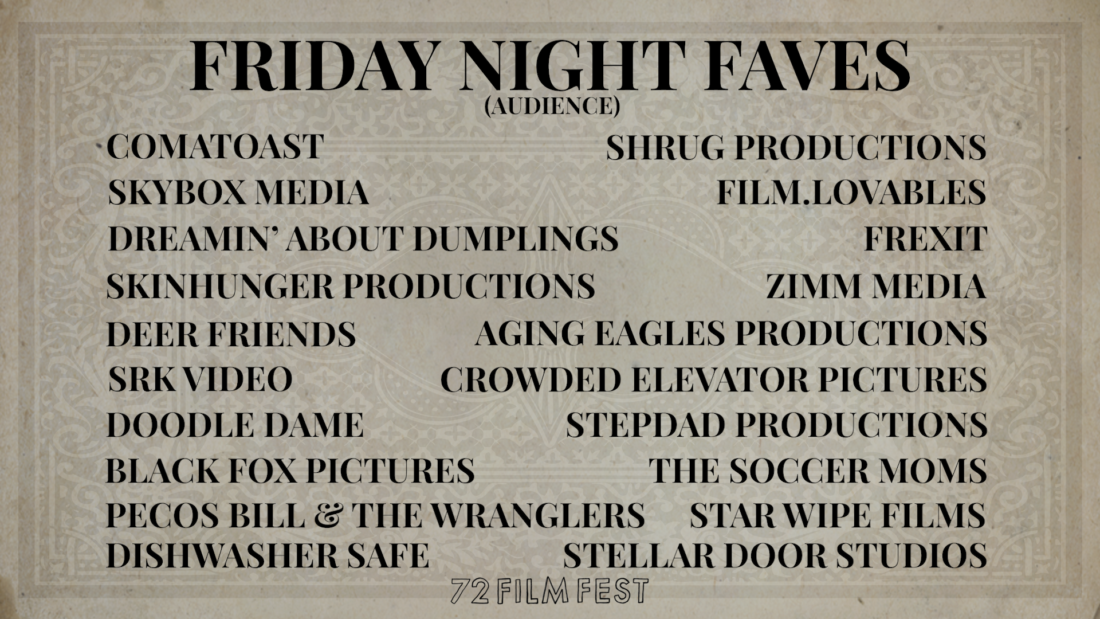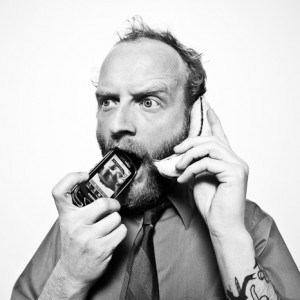 DOUG POWELL was born in a trailer park in Illinois and raised by some weirdos from Iowa. After joking his way through public school and disregarding the advice of everyone, he joined the Marine Corps. After what seemed to Doug (and the Marine Corps) like an eternity, he moved on to become a stand up comedian in the Washington D.C., Baltimore area. A short period after this, he came to the realization that DC and Baltimore are not where comedians go to do that job. But he still did for like 13 years. During that time, Doug had a left-handed daughter, he worked here and there.. Went to college like 5 different times without so much as an Associates Degree. Was gonna be a teacher or a sound engineer or whatever…anyway, he did lots of stuff. You get the point. Then he's all like, oh I know… farming, that's what I want to do. So Doug started a farm and grew food for a restaurant in downtown Frederick called Cafe Nola. Went pretty well. That went on for like 3 years and then Doug was like, hey…what about making ringtones and managing ringtone producers all across the country. So that happened for like 4 years or so. He gets married to a left-handed woman, has another little left-handed girl. Then Doug was like, fuck it, I'm gonna be an electrician. That's what I've wanted to do for like a year or whatever. So that's what he did. He's been doing that for about 5 years or so. Last year, Doug started an online profile called @modern_electrician where he makes fun of the life of a tradesperson while offering inspirational and motivating ideas and insights.  During all of that (for the last decade anyway) Doug has spent time every year helping to produce and co-host the 72 Film Fest. Out of all of that stuff, this is his favorite.
Check out Modern Electrician Podcast and his company Lumen Brothers Electric.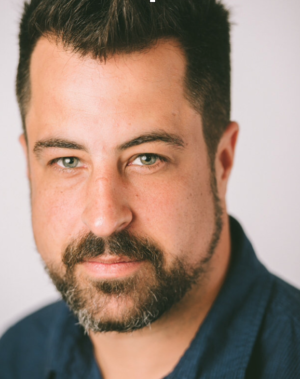 MIKAEL JOHNSON is once again happy to back for year 14 of the 72 Film Fest! Mikael would like to thank his family and his Frederick families the 72 Film Fest and Maryland Ensemble Theater for all their support and generosity over the years.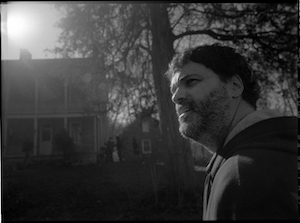 EDUARDO SANCHEZ was born in Cuba in 1968. He studied Television Production at Montgomery College in Rockville, MD and received his BA in Motion Picture Production from the University of Central Florida in 1994.
It was at UCF where Eduardo met his future Haxan Films partners and in 1998 he co-wrote, co-edited and co-directed THE BLAIR WITCH PROJECT. He also designed and built the original BLAIR- WITCH.COM website and co-directed the TV special CURSE OF THE BLAIR WITCH for the Sci-FI Channel.
Eduardo directed the alien-abduction feature film ALTERED in 2005 and the Chinese ghost film SEV- ENTH MOON in 2009, starring Amy Smart. He then wrote, directed and edited the psychological horror film LOVELY MOLLY in 2012 and co-directed the zombie short film A RIDE IN THE PARK that was part of the anthology film V/H/S/2 released in 2013. His Bigfoot found footage film EXISTS premiered at SXSW 2014, winning the audience award in the Midnighters section. He recently co-directed the short film CALL CENTER, which is part of the feature anthology PORTALS, released in 2019.
In television, Eduardo was the Producing Director on Season 4 of the USA series QUEEN OF THE SOUTH. He was one of the lead writers on the 2014 ABC series THE QUEST and directed the first four episodes of the Glen Morgan (THE X-FILES) BBC America series, INTRUDERS, which premiered in 2014. His fifth episode of SUPERNATURAL (final season) airs on CW later this year.
He lives with his wife, Stefanie, their three children, Bianca, Lucas and Lennon, and a ridiculously large Star Wars collection in Urbana, Maryland.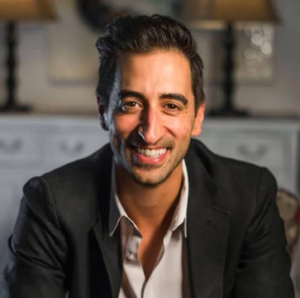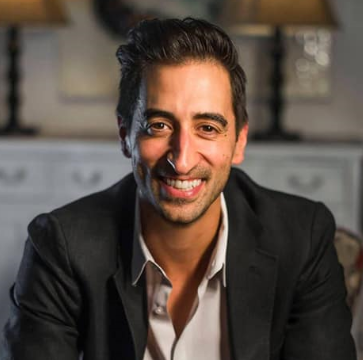 JEFFERY KEILHOLTZ is Artistic Director & CEO of Phenomenology, Inc., an innovative production model in Frederick, Maryland, with a mission to create opportunities that enhance the public exposure of local professional artists and technicians by producing compelling performing arts projects to showcase their gifts.  Acting resume includes: OFF-BROADWAY: Nightswimming, Balm in Gilead; Beirut Rocks; REGIONAL: Stupid F*cking Bird, American Buffalo; TELEVISION: The Sopranos; TRAINING: Lily Lodge (Actors' Conservatory); Sergey Dreiden (Moscow Art Theatre); Andy Goldsworthy (apprentice, White Walls); PUBLICATION: Living Off-Stage: A Technique In Continuity, published in Stanislavski Studies, a peer-reviewed journal; FEATURED SPEAKER: on acting technique at 2014 International Academic Forum (Europe, USA).  www.phenoart.org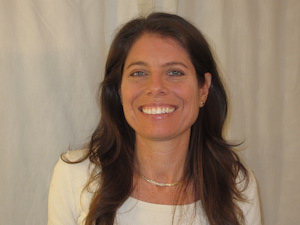 PATTY MEYERS is a freelance film producer in the Washington, DC metro area.   She is retired from 20+ years in the US Army in which she worked as a Military Intelligence Analyst.   She has over ten years of experience in the film industry, has produced five films and worked on many others in various crew positions.  Currently, she has a feature film and a short film, both of which she produced, in the film festival circuit.  Patty also coaches and judges competitive high school speech and debate.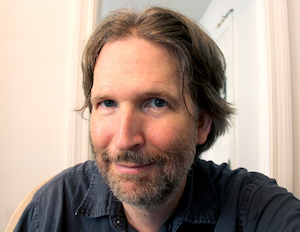 SKIZZ CYZYK is a filmmaker, writer, musician, artist, and film festival careerist. He has held positions at MicroCineFest, Maryland Film Festival, Slamdance, and Atlanta Film Festival, as well as serving on juries and advisory boards at many other festivals. His films include Hit & Stay, Freaks In Love, Alfred Jarry & 'Pataphysics, Little Castles, Managers Corner, multiple music videos (Beach House, Young Fresh Fellows), and the recently completed documentary feature, Icepick To The Moon. He writes for music and film magazines, is on the Board of Directors for Maryland Volunteer Lawyers for the Arts, and performs music with The Stents, Go Pills, The Jennifers, Garage Sale, Half Japanese and Mink Stole & Her Wonderful Band.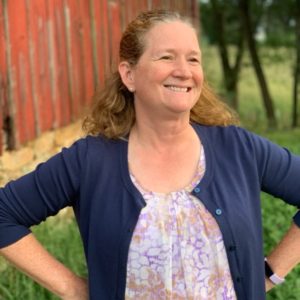 BRENDA KINZINGER is a producer/editor at Baltimore County Public Library, where she uses cutting-edge technology with seasoned storytelling to move the library audience. Her other passion is costume designing with her twin sister, Joyce, for theater and dance productions. Theater credits include "Cats", "Tarzan", "Into the Woods", "Little Shop of Horrors", "Funny Thing Happened on the Way to the Forum", and "Young Frankenstein". She looks forward to reviewing all the creative work of the participants in the 72 Film Fest!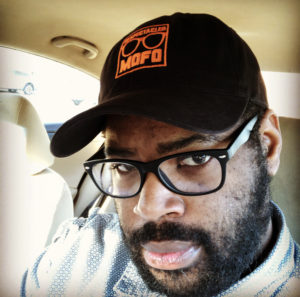 Rob Hagans taught himself screenwriting by reading & re-reading The Matrix script from the DVD at age 17. His first screenplay got him suspended from school.
In taking on the role of parental figure at 22, Rob decided to make success as an independent filmmaker a necessity in order to give his adopted children a positive black male role model. He is the architect of three micro-budget feature films, and the figurehead for his Bespectacled Mofo brand/YouTube channel.
Being a judge for the 72Fest brings Rob full circle as he has been a participant many times from it's inaugural year.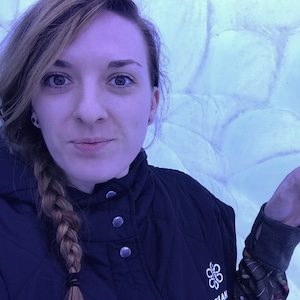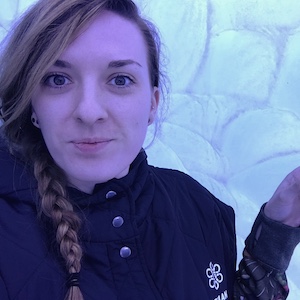 CAOIMHE CARTY  is a Northern California-based Video Editor from Ireland, which explains the confusing name. Originally intending to be a Zoologist she moved to the US and fell into the world of film, where she was able to combine her skills as an artist and classically trained musician.
She has worked on a wide range of projects, including Green Day's feature film Turn It Around: The Story of East Bay Punk, broadcast shows for Animal Planet and Science Channel, TV commercials, Short Docs, and more.
When not working she enjoys sketching, boxing, and writing the plot outline for her detective show which she hopes to some day pass off to someone who can actually write.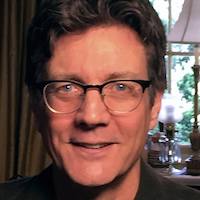 RICHARD JEFFERIES  grew up in Frederick, Maryland, where he graduated from Frederick High School in 1974.  After 34 years of building a career in Hollywood, Richard returned to live in the Frederick Area. During his time in Hollywood, Richard delivered 28 Feature Film writing assignments to major studios including Tron: Legacy, Cold Creek Manor (which he also executive produced) and Man of The House at Disney, Fantastic Four: Rise of the Silver Surfer at Fox, Searchers and The Bad Place at Warner Bros.  Richard has done uncredited writing work on many movies including Sci-Fi features Virus, Species and Imposter.  Richard wrote, directed and produced Organizm aka Living Hell, which premiered on SYFY Channel and wrote the cult honor classic Scarecrows. Richard joined Wisearce Films in 2010, where he co-wrote and produced the Christmas Comedy Elf-Man.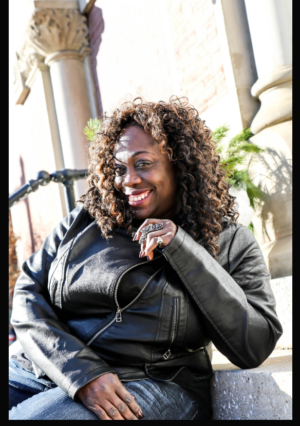 Rona Mensah, still detests writing her bio…but here goes. Rona is a Board of Trustee and Ensemble Member of the Maryland Ensemble Theatre (MET) in Frederick.  Most recently, she appeared in the MET's production of Sweat, by Lynn Nottage. She loves the arts and when she's not on the air as Morning Show Host on Today's 97.5 in Martinsburg, WV she spends her time exploring the artistic landscape of the region. Each year she's thrilled to serve as a judge and contribute to the festival. Here's to the fantastic talent and creativity displayed by all the teams participating in the 72 Film Fest!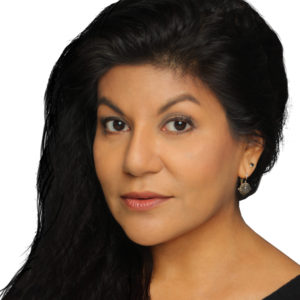 CELIA DE LA VEGA is honored to join the 72 Film Fest. As an established judge with film festivals including DC Shorts and the CINE Gold Eagle Awards, among others, as well as a veteran of short-form productions that include multiple 48Hrs entries, Celia is also a life-long actor, writer and director; day jobs notwithstanding. Most recently, Celia has expanded her creative efforts beyond acting in features, shorts, TV, voice over, radio and theatre as well as writing, directing, and acting in her own narratives to include action DP and fight/stunt choreography (award nominated and winning) enabled by her background in dance and choreography studies. Celia is proud to be affiliated with SAG-AFTRA, Actor's Equity Association (AEA), Women in Film and Video (WIFV) DC, and the Society of American Fight Directors (SAFD), and looks forward to enjoying the creations of the artists participating in 72 Film Fest.

We want to welcome and thank all the wonderful Prize Sponsors of 2020!
Red Giant : Red Giant Complete Annual Subscription – Best Amateur
Final Draft : Final Draft Screenwriting Softwares – Best Student and Writing
FilmConvert: Nitrate Plugin Package – Best Cinematography
Archai Media: Weekend Red Camera Rental – Best Pro
Wonder Book: $20 Gift Certificates to all Winners
$100 Gift Ct – Most Hopeful and Best of the Fest
Warehouse Cinemas: 3 Tickets to Cinema –  Unique Challenge
3 Tickets to Cinema – Producer Award
Phenomenology: Broadway Access Pro Annual Subscription – Best Acting
TreeTrekkers: 2 Adventure Park Tickets – Best Costume
Dublin Roasters: 1lb Bags of Special 72 Blend – All Winners
Neat Video: Software – Best Editing
Pumpernickel+Rye: Hoodie and Lunch GiftCard – Best of the Fest
Gambrill Mt Food Co: Gift Card – Best Sound
24×36 2020 Posters. – Best of the Fest and Audience Choices
awards designed by Roland Metal Art.