Congratulations to the teams taking home awards at 72 Film Fest 2019!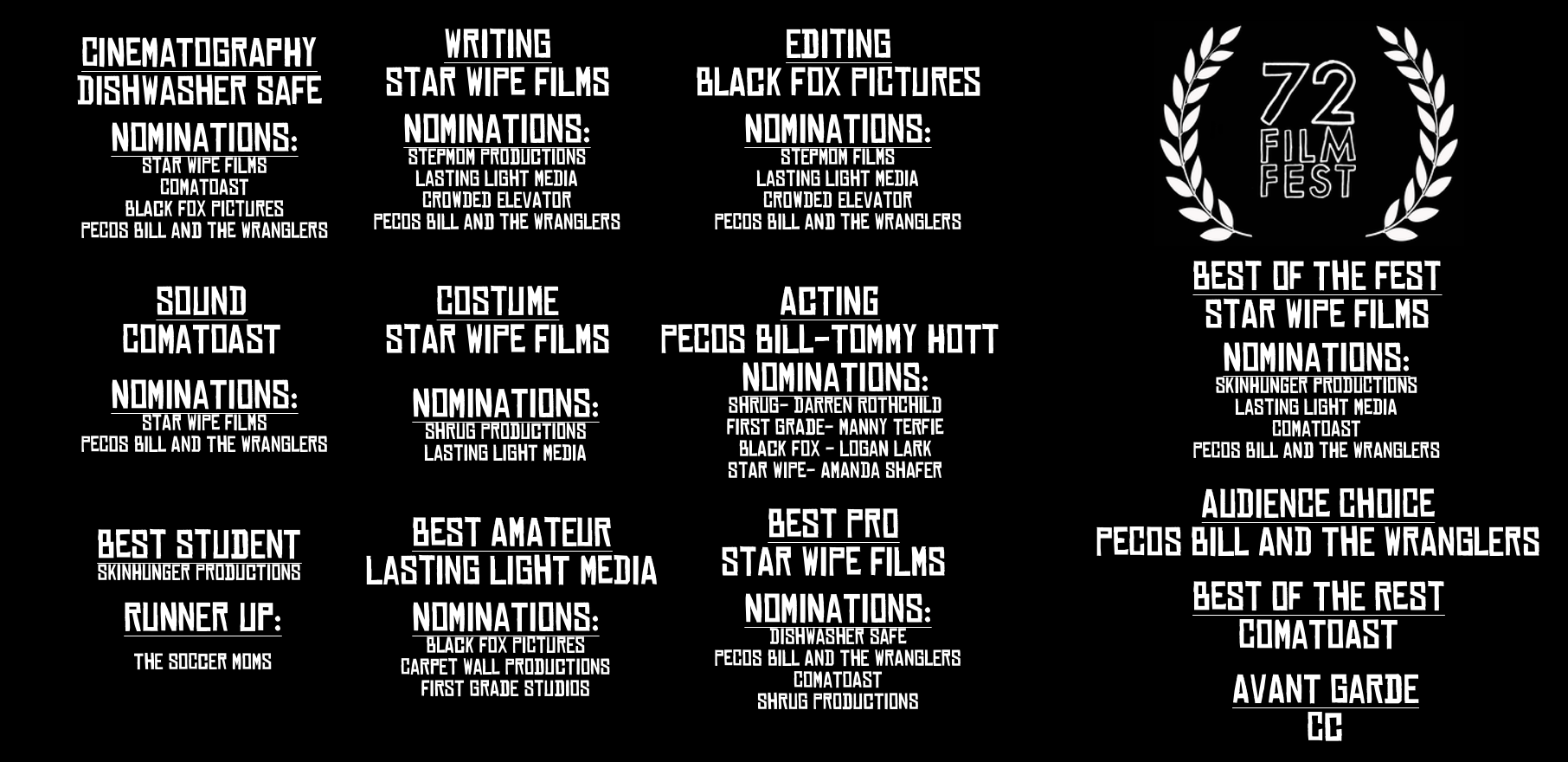 Congrats to the Finalists of 72 Film Fest Year 2019!
Thanks to every team that participated this year. It was a crazy fun, dark, silly, touching and surprising bunch of films, and we hope you had an amazing time both making the films and sharing them with fellow screen artists!  But the fun is just beginning as tomorrow we screen finalists, award winners, sketches with your hosts, and some surprises…with an after party at Cacique to close out the contest.
Congrats to Audience Choice fo Friday Night winners SRK and AGING EAGLES, who will move on to Saturday Night!
72 Film Fest Year 2019 FINALISTS: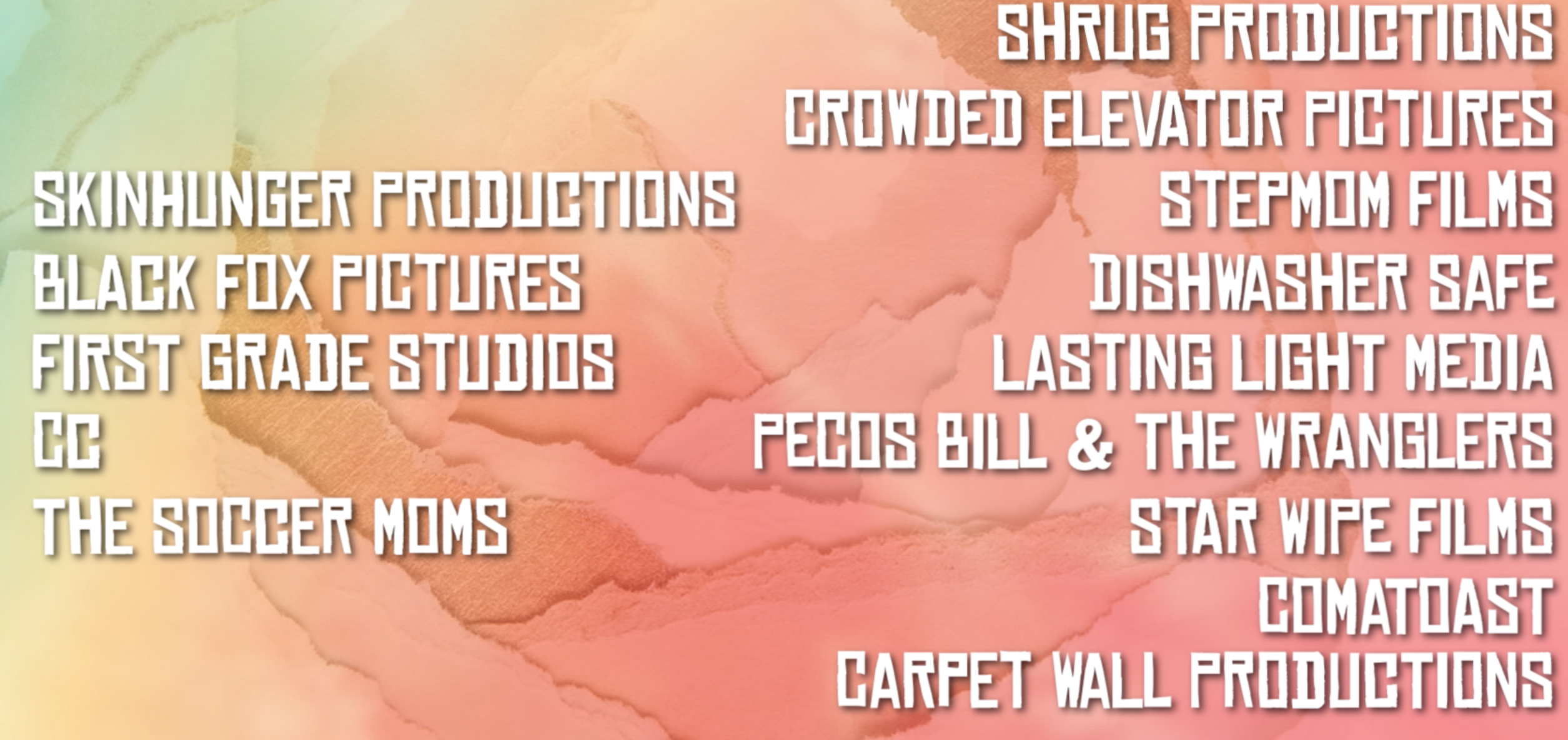 SCREENING BLOCKS FOR FRIDAY
Subject to change cause it's the nature of this beast.
This is alphabetical not screening order.
BLOCK ONE 6:30pm
| Team | Criteria | Title | | |
| --- | --- | --- | --- | --- |
| A&G Productions | Magician | The Draft | | |
| Black Fox Pictures | Security Guard | Slow Times | | |
| CC | Tour Guide | Walk Again with Me | | |
| Circo Sisters | Influencer/Critic | Guardian Influencer | | |
| First Grade Studios | Grave Digger | Graveyard Master | | |
| Laugh Track | Farmer | Crow | | |
| Nuclear Films | Detective | Every Day is Better with a Microwave Dinner | | |
| One Way Productions | Salesperson (Car/Door/Phone) | Biotch Bot | | |
| Potato Salad | Cabbie/Uber | Need an Uber | | |
| Skinhunger Productions | Engineer | Post Grad | | |
| SRK Video | Politician | The Good Boy | | |
| STRANDEAD | Plumber | Dad is a Plumber | | |
| Studio Procera | Mechanic | Auto Mechanic | | |
| The Soccer Moms | Fisherman | The Fisherman | | |
| Trigger Happy Meerkat | Landscaper | Depravity | | |
| TwoSquared Productions | Customer Service | Redacted | | |
BLOCK TWO 8:30pm
| Team | Criteria | Title | | |
| --- | --- | --- | --- | --- |
| Aging Eagles Productions | Park Ranger | Undercover Park Ranger | | |
| Ah Muh Face! | Hedge Fund Manager | Dick Dangerous Wielder of the Ninth | | |
| Carpet Wall | Speech Therapist | Beat of Silence | | |
| Catoctin Mountain Studios | Professor | Osopher | | |
| Comatoast | Fortune Teller | The Fortune Taker | | |
| Crowded Elevator | Debt Collector | Death Collector | | |
| Dishwasher Safe | Trash Collector | Black Bags | | |
| EEG | Lawyer | You Might Need a Lawyer | | |
| Exit Music | Data Entry | Notitia Mortis | | |
| Film.Lovables | Circus/Street Performer | Calliope | | |
| Flatdog Media | Repo (Wo)Man | New Eden | | |
| Flotilla Films | Event Planner | Jamaica | | |
| Frexit | Pastor/Priest/Nun | Bed, Bathamet & Beyond | | |
| Great Vengeance & Furious Anger | Pizza Delivery | A Slice of Heaven | | |
| Lasting Light Media | Personal Assistant | A.S.A.P | | |
| Montressor Media | Electrician | CircuitPhreaks | | |
| Pecos Bill and the Wranglers | Secretary | The Secretary | | |
| Raven Lost Pictures | Social Worker | The Girl in Apartment B | | |
| Roaring River Productions | Journalist | News Time | | |
| Screenburn Productions | Psychiatrist | The Doctor is In | | |
| SHRUG Productions | Computer Programmer | Deus's Machina | | |
| Star Wipe Films | Archivist | Capsule | | |
| Stepdad Productions | Newspaper Delivery | Ocean News City Blues | | |
| Stepmom Films | Housekeeper | Little Brother | | |
| Superbug | Nurse | Silver | | |
| Too Many Cooks | Real Estate Agent | Fresh Start | | |
| Unimental | Scalper | The Price of Admission | | |
| Weapons Grade Geranium | Interior Designer | Interior | | |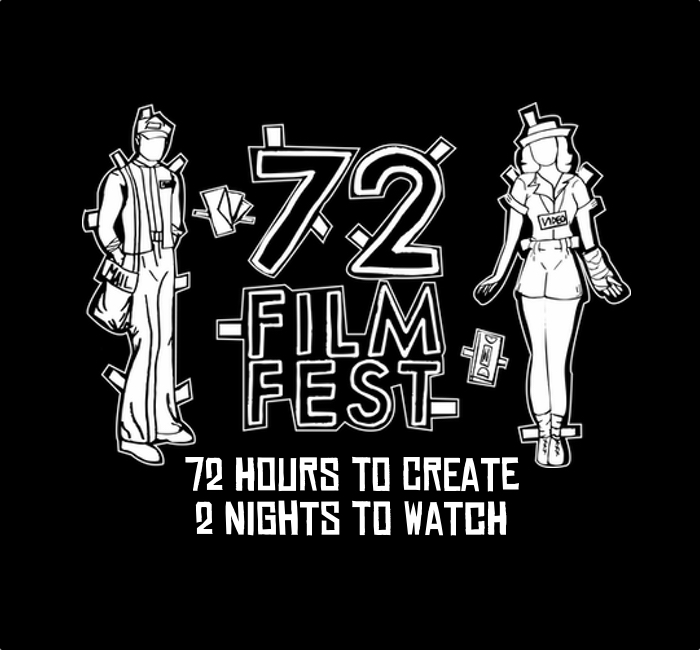 WHAT IS 72 FILM FEST?
72 Film Fest is a 72 Hour film competition where teams have 72 hours to make a film based around criteria specific to the team.
Almost 500 films have been made in the first 13 years.  This year in addition to hosting the Film Fest, we are proud to be cohosting the 20th Anniversary screening of The Blair Witch Project.
2019 DATES/TIMES
OCT 3: LAUNCH PARTY
Olde Mother Brewing Co.
6:30 – Register
7pm – Music by DJ TwoTeks
8pm – Criteria Selection with Doug Powell
OCT 3-6 – Make a Movie. 

72 FILM FEST 2019
Weinberg Center for the Arts
Hosted by Doug Powell and …
OCT 11: FRIDAY NIGHT PREMIERES  
All entries make their world premiere in two blocks.
Tonight we also celebrate hitting 500 movies made for the Fest over the years.
6:30pm – Students/Amateurs
8:30pm – Amateurs/Pros
OCT 12: SATURDAY MAIN EVENT
It's the big night at the Weinberg, with finalists screening, award ceremony and a few surprises.
3pm – Black Hills Night Hike Entries.  
7pm – Finalists/Awards/Surprises.
~10pm – After Party at Cacique
Tickets $13 One Day, $17 Both
OCT 18: 20th ANNIVERSARY SCREENING OF THE BLAIR WITCH PROJECT
6:30pm – Pre Show VIP Reception at New Spire Stages
8pm – Screening at Weinberg Center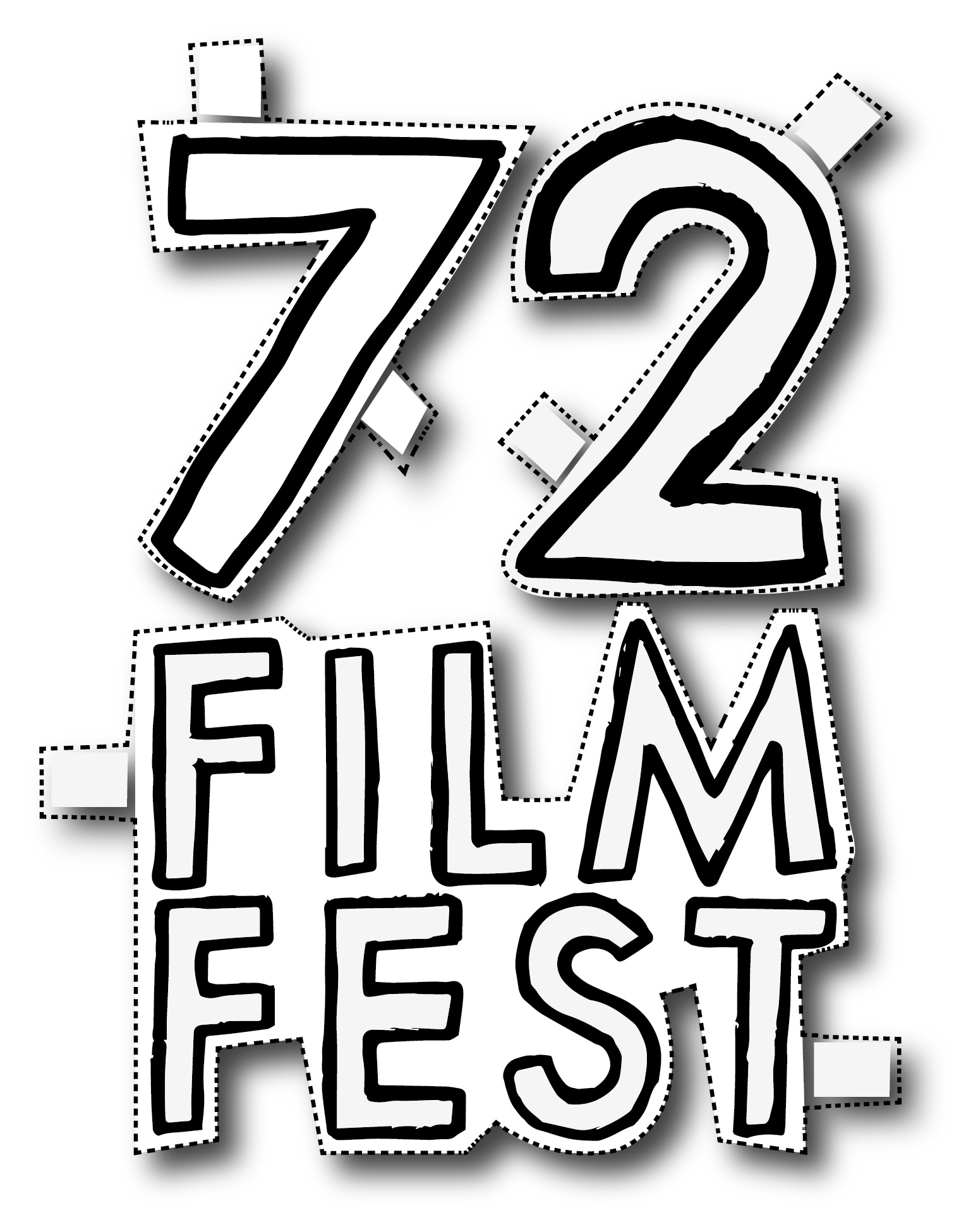 Teams were given two pieces of criteria and an optional challenge!
1) A PROFESSION
Each team is tasked with creating a film with the main character not only having the profession given, but the central conflict being related to that profession.  Filmmakers are allowed to think outside the box to create any genre film, and are encouraged but not required to use screen accurate costumes and locations.
2) A TIME CARD to fill out as you clock in to make your film and post pictures of on INSTAGRAM
OPTIONAL CHALLENGE
13 Years ago, in 2006, the Fest began.  For Year 14, teams are challenged to create a film that is set 13 years before that in 1993…so a period piece in 1993.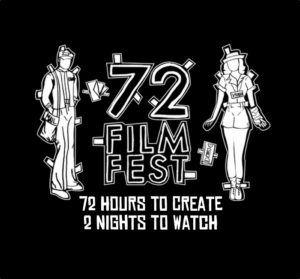 PARTICIPATING TEAMS and their BIOS:
Ravenlost Picture: Filmmakers | Photographers | Artists
SRK Video: SRK Is not affiliated with any Bollywood stars but does make movies good
Great Vengeance & Furious Anger: #fearthemullet
Flatdog Media
Ah Muh Face!: Offending old people since 2002!
Montressor Media: We're just two former roommates with a shared love of stories trying our best to tell good ones.
Unimental
Comatoast
Catoctin Mountain Studios
Star Wipe Films:
Bright Boy Alert: Animation. Plagued.
Skinhunger Productions:
Stepdad Productions: :Having just returned from Ändòn, The Realm of Eternal Fire, Stepdad Productions is eager to use more natural lighting techniques in their new movie 'Richard: The Boy Who Couldn't Swim'.
One Way Productions: A small team based out of New Market, Md, specializing in dark slapstick comedy.
Dishwasher Safe: The Team formerly known as Visually Wired is back again as Dishwasher Safe. It all started with a group of film students who wanted to see if they had what it takes to make a movie. Now, 5 years and Two "Best of the Rest" awards later, they bring their talents back to the 72 Film Fest.
Screenburn Productions: A small independent production company that started out in Harford County, Maryland. With a number of short films under our belt, we're more than ready to take on the challenge once again. This marks Screenburn's second year participating in the Frederick 72.
1989:
STRANDEAD: STRANDEAD is art without overthinking. Built upon the premise that some creative work is best expressed in its initial draft form, STRANDEAD has existed – sporadically – since 1989. STRANDEAD's Team Leader, Denis Superczynski, loves playing in the art bin and hopes to be able to say on his deathbed, "Dang, I never really mastered anything. Maybe I should have tried harder…or something." STRANDEAD's super groovy smash hit film from Year 13, "Mrs. Huston, We Have A Problem" continues to resonate with fans across Frederick County who absolutely and completely believe that this was Denis' first film. While the 6:30-minute Fest-viewed version of "Mrs. Huston" was an honest attempt to entertain viewers, film buffs will note that the 7:04-minute extended director's cut version remains obtuse, fractured, and impenetrable. With its next film, STRANDEAD hopes to capture the true essence of that box of old VHS tapes stuffed in the far recesses of your parent's basement…"How would Lubitsch do it?", indeed.
Exit Music: For a film
EEG Productions
Shrug Productions: We are a group of improv actors and filmmakers who all met at a film camp.
Circo Sisters:
Pecos Bill and the Wranglers: I think we wrangle things. Not positive though.
Lasting Light Media: Out of the ashes of Moyst Productions rises something new, something stronger; A team of filmmakers, artists and outsiders, all coming together on a mission to stand out among the ever growing crowd.
Studio Procera: We are Studio Procera. We all have different skill sets and together we make movies.
Aging Eagles Productions: A group of storytellers… telling stories.
The Soccer Moms: A team of film students who banded together in 2017.
Film.Lovables: THE SHOW MUST GO ON
Too Many Cooks: Big Biscuit
Roaring River Productions: Splish Splash
Carpet Wall: A group of friends that love film, acting, and binge eating for 72 hours.
CC: Art students of Shepherd University committed to impactful visual storytelling
Laugh Track: We are a group of students studying TV/Film at CTC
Black Fox Pictures: We only play the first track off the Led Zeppelin 4 album.
A&G Productions: We are excited to be competing for our third year in a row in the 72 Film Fest. We have been making films together since high school. We always look forward to doing this film festival every year!
Stepmom Productions: we want you to watch our movie.
Flotilla Films: We draw inspiration from films such as: Furious 7, Apollo 13, snuff, Die Hard 1 oh and also black & whites.
TwoSquared Productions: Michael Staley is our team leader. Jacob Leftwich is a team member. Christopher Prygocki is a team member.
Victoria Shovlin is a team member. They all attend the Frederick County Career and Technology Center and are enrolled in the Television/Multimedia Production Program, and they are all hyped to participate in 72 Film Fest for the first time ever!!
Weapons Grade Geranium: NB vaporware trashpiles and the binaroids who enable them
Trigger Happy Meerkat: A group of friends who almost all go to a different college. We like making movies. So here we are.
Frexit: The withdrawal of the United Kingdom of Frederick from The Maryland for the purpose of making the most best movies with the most best freedoms. God Save the Mayor of Frederick and God Save the 72 Fest.
Hyde Productions: 3 high school students who love music and movies
Potato Salad: Audrey, Luke, Alex and Luis are high school students taking television and multimedia at the Career and Technology Center. Just like potato salad they all bring something unique to the table!
Superbug: Richard jones: makes movies
Crowded Elevator Studios: A Chicago- and DC-based production team who are too busy to wait for the next one.
First Grade Studios: Zach and Phil have been friends for over 20 years (since first grade) and have been making films for most of that time. Now during the two decades of friendship they have met some awesome people like Manny and Ariella who also love to make art. Formally known as Demon/ Angel Productions First Grade Studios is looking to expand on their success last year with, "Killer of Clowns," which was nominated for best Amateur and other awards.
72 FILM FEST at WEINBERG QUESTIONS:
What is happening on Friday?
Friday Night is the World Premiere every film spread out into two blocks: Students/Amateurs at 6:30 and Amateurs/Pros at 8:30. Finalists announced at the end of each block, and audience will get to vote on their favorites to move to Saturday Night. If you've never been and don't have a movie in the Fest, we suggest starting with Saturday Night which is the finalists and award winners. Friday Night can go a bit long for the uninitiated, but the atmosphere is electric and there's nothing quite like it.
I'm on a team, where are my tickets?
You get two or three 2-Day tickets for your team depending on when you registered, and they will be at the Weinberg Center Box Office if you didn't pick them up during Turn-In.
Is there an after party Friday Night?
Not an official one, but feel free to go out partying and let us know where ya gonna be, maybe we'll join, unless that's you know, weird.
Should I show up at 6:30 if I don't have a ticket?
No, if you don't have tickets in hand, don't get caught in the long line. Get tickets early, grab some grub and come back. It'll give ya enough time to sit, take some pics, get a drink or snack and enjoy our pre-show.
What is happening on Saturday?
All of the finalists, award winners and audience choices from Friday Night will play Saturday Night. It's divided into two brisk blocks of around 8 films each plus some sketches by your hosts and is a rollicking good time right on through the award ceremony into the After Party at Cacique.
NEW QUESTIONS FOR TEAMS:
WHAT'S THE DANG THEME?!
HELP WANTED.
WHAT DOES THE DANG THEME MEAN?!
It'll be revealed at launch but probably has something to do with professions, or paper dolls, or dressing up, or sitcoms or.
WHAT'S GOING ON WITH THE BLACK HILLS NIGHT HIKE?
The Black Hills Night Hike is a horror anthology built around Maryland monster myths and urban legends. Participating filmmakers each took a dive at adapting one and round 2 entries are being shot this Summer! We will be screening last year's winners and this year's rough cuts as part of 72 Film Fest on 10/12 Saturday Afternoon at 3pm. We hope after this year's entries the anthology will be completed to go out into the world of Horror Film Festivals.
ARE YOU DOING ANY OTHER SCREENINGS/EVENTS THROUGHOUT THE YEAR?
1) LOCAL FLMKR NITE is our (mostly) monthly local filmmaker series. Submit your work to screen and once we have enough, we hold an event. It ran Feb-June, and will pick back up to have our final 2 of the year in November/December. 2) We also host workshops throughout the year. Our first was with J Todd Anderson, storyboard artist for Coen Brothers films and many more. Check back for others soon, or if you have an idea of one you would like us to bring to Frederick, let us know.
GENERAL FAQ:


WHAT IS 72 FILM FEST?
A Time Based Competition, now in 14th year, where filmmaking teams have only 72 hours to write/direct/edit and score a short film based on specific criteria given out to each team. Perfect time to step up and make a movie!
SO WHAT IS THIS CONTEST EXACTLY?
On a Thursday night- October 3rd – Filmmakers from around the region will collect at the LAUNCH PARTY at Olde Mother Brewing Co in Frederick Maryland, listen to some music and await the hosts to take the stage and hand out the team specific criteria that must be included in the films. On Sunday, the films are due. The following Weekend all films screen on Friday Night at the Weinberg Center for the Arts, with the finalists moving on to Saturday Night and play a second time along with some surprises and a new short from your hosts. Then awards are handed out, and everyone after-parties another completed year.
HOW IS 72 FILM FEST ANY DIFFERENT FROM OTHER CONTESTS LIKE THIS?
All of the short films (40-50) show under one roof at the same time with a huge crowd of 500+ peeps- it's a glorious sight to behold! Many of the teams that participate have been doing it for multiple years (some even 10+), so everyone gets to reconvene and share their new work and excitedly wait and cheer on their favorites. Our hosts play along by making a short film themselves plus we have a pretty fun award ceremony (a few even called us the "Oscars of Frederick"). As for the contest itself- Our criteria is specific to the team meaning no two filmmakers have the same criteria, and it all builds around a particular theme which gives each year it's own unique feel. Past years we've given a Tarot Card, Opposites, Constellation Myths, two Hollywood movies to mash-up, a Science term to draw inspiration, a "fairy tale", a polaroid, first lines of novels, international proverbs and more.
WHO ARE YOUR JUDGES? HOW DOES IT WORK?
We have judges that have worked in various parts of the industry both in front and behind camera, as well as academics and critics. They judge various aspects of each film including the ones we recognize with awards (writing, cinematography, editing, acting etc…) as well as overall quality of the film (does it work). We also award Best Student, Amateur and Pro, and the coveted Best of the Fest.
WHY DO YOU CLUMP AMATEURS/STUDENTS/PROS ALL TOGETHER FOR THE AWARDS?
1) This is a good question. The gist of it is we don't have the budget to give out 3X the prizes. Maybe one day, when we're all famous and sipping Courvoisier. 2) We believe that everyone has the ability to make a good film regardless of equipment, and while certain awards are difficult without Professional equipment (Cinematography), we see top notch films in other categories. In the past Amateur films have won the Fest and there have been students that have gotten REALLY close. 3) We are all more equal than we are not.
WHY NOT BREAK OUT THE STUDENT/AMATEUR/PRO INTO DIFFERENT SCREENING BLOCKS ON DIFFERENT DAYS
We have thought about doing this, however for now we believe this will cause a reduction in audience for each block, especially Students. Part of the learning process is having an audience, and nowhere else are you going to get 500-600 people watching your film giving that instant feedback that can help a student grow. Also there is nothing else like Friday Night…the long tough haul through 40-50 films is part of 72's charm (or so we've been told).
I'M A WRITER (ACTOR/GENIUS ETC…) AND I DON'T HAVE A CAMERA BUT I REALLY WANT TO BE INVOLVED.
Join the FaceBook group here and announce your intentions/needs/skills etc.
WHY DO YOU CALL IT FILM FEST WHEN EVERYONE SHOOTS ON VIDEO?
72 Video Fest sounds stoopid.
I'M UNDER 18 YEARS OF AGE, SO CAN I STILL COMPETE?
Of course you can. All we ask is that you bring a legal guardian with you on the night of the Launch Party to sign the waiver forms on your behalf. Make sure your parents know that movies can range the gamut from G to R. The parent or guardian must be willing to take responsibility for your team in the same way a Team Leader would.
I HEARD TEAMS GET SOME FREE TICKETS. MY TEAM IS LIKE 80 PEOPLE LARGE. HOW MANY OF THEM CAN GET IN FREE TO THE FESTIVAL?
We don't limit team size, but like past years, we give out two 2-Day tickets per team. That's a $34 buck value back at you. If you register Early Bird you get an extra 2-day tickets as well.
I'M POOR. WHY IS REGISTRATION SO MUCH?
Register Early Bird, the prices are $20+ cheaper than at door and you get an extra ticket to the Fest. Unfortunately this Fest isn't propped up by a big sponsor like Popcorn or Soda, so our main budget to pull off the beast comes from teams. We try to keep the costs to teams and audience as low as possible with the main goal to sustain the Fest for as many years as teams want to make films. This is a labor of love for us, no one's getting rich off it, in fact it takes quite a lot of volunteer hours from our team to pull it off. That all being said – if you are Popcorn or Soda and would like to sponsor us, let's talk.
DO I HAVE TO COME TO THE LAUNCH PARTY? I HATE PARTIES (or MUSIC or PEOPLE or )
No. The Launch Party isn't required, it's just fun. If you hate fun*, or are too far away from Frederick to get someone from your team to come to the party on a Thursday night, no worries! We will post your criteria online by 10pm. The due time for your film will then be 72 hours from the time we post it.
*I should clarify that it's totally ok if you hate fun, or maybe you do in fact like fun but the 72 Film Fest Launch Party isn't your idea of fun. That's totally cool. We'll miss ya, but at least come say Hi at the screenings!
TECHNICAL FAQ:

HOW LONG CAN MY MOVIE BE? DO CREDITS COUNT TOWARDS LENGTH?
Credits do count to your total length. Your maximum time will be assigned at the Launch Party or posted online with your criteria. In the past it ranged from anywhere between 5 minutes 30 seconds up to 7 minutes 30 seconds depending on level (Pro/Amateur/Student). Please include 1 frame of black before/after your credits/film.
WHAT FORMS OF MEDIA DO YOU ACCEPT THE ENTRY ON?
HD H264 or H265 Quicktime Mov or MP4 with AAC sound (not PCM). 1080p Preferred File.
WHAT IS YOUR RULE ON RELEASES?
You need to get location, talent and music releases. You must turn in all TALENT and MUSIC releases with your film on Sunday Night.
DO I NEED A LOCATION RELEASE FOR PUBLIC PROPERTY?
No, but you may need a permit. You are not required to turn in proof of a permit.
WHAT IS THE RULE ON COPYRIGHT?
We need you to have rights to your image and music. We understand not all of you are able to create music for your films, but there is enough in the public domain/creative commons to score your film (or you can negotiate rights from content owners). Submit the proper releases with your film. Using copyrighted music may prevent you from being screened and judged and may prevent you from being included in any of our compilations online or otherwise. It will also potentially cause a YouTube strike if you decide to put it on YouTube.
CAN I USE SPECIAL EFFECTS or STOCK FOOTAGE?
Sure. We ask that all creative elements (other than music) are created within the 72 hour period. It's possible to use various filters and editing tricks to get some canned VFX into your movie but no filming should be done outside of the weekend. Stock Footage, like public domain music, is acceptable if all rights are attained and creative decisions are made within the 72 hours of the contest but like music, the rights need to be declared in the paperwork.
DO I REALLY HAVE TO SHOOT EVERYTHING WITHIN 72 HOURS?
Yes. Don't sell yourself short, or try to game the system by cheating. Your reputation will be forever tarnished and "you'll never work in this town again", said some producer somewhere, but that's pretty much how it works here too. Teams like to police each other, and if they catch you doing something, they'll probably tell us (and others) and you'll be the wrong kinda talk around the Fest.
DO I KEEP ALL THE RIGHTS TO MY FILM?
Of Course. The film remains 100% your own and after screening you can do whatever you want with it. We reserve the right to screen the version turned in at 72 Film Fest events, for promotional purposes and use it in our DVD and online archive compilations. Our agreement is above (soon) so you and your lawyer (or cousin that claims to be one because he's seen almost every episode of Night Court) can go over it.
CAN I HAVE SAG/AFTRA TALENT IN MY ENTRY?
Yes. Pro teams are welcome to use SAG/AFTRA talent, however there is an additional waiver/requirements. Please read the rules/contracts and file these two waivers along with the 72 Film Fest releases. Will be updated for 2019 but here was 2018 docs: 1) SAG/AFTRA 2) Employment contract 2018
WHAT/WHERE IS LEDA?
Leda, Samuel Tressler IV's feature film debut, is being submitted to film festivals throughout this Festival season. We can't wait to share it with everyone, but for now we are shooting for a World Premiere on the Festival circuit and a more local Premiere after. As soon as we have news, we will shout it.
MAKING A MOVIE.
Announced at Launch.
CHALLENGE:
Announced at Launch.
REQUIRED PAPERWORK:
Extra Talent Releases. Terms and Conditions.
Posted October 2019:
Download Full Filmmaker Packet including Entry Form, Rules and Releases.
Optional Paperwork: Download SAG/AFTRA Contract/Release: Document One. Document Two.
(SAG/AFTRA is only necessary if you are using SAG/AFTRA Talent in your film)
TURN IN:
Info Posted Oct 2019.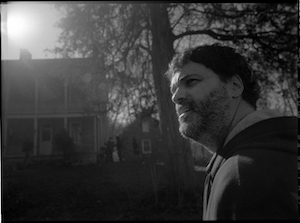 Eduardo Sanchez was born in Cuba in 1968.  He studied Television Production at Montgomery College in Rockville, MD and received his BA in Motion Picture Production from the University of Central Florida in 1994. 
It was at UCF where Eduardo met his future Haxan Films partners and in 1998 he co-wrote, co-edited and co-directed THE BLAIR WITCH PROJECT.  He also designed and built the original BLAIRWITCH.COM website and co-directed the TV special CURSE OF THE BLAIR WITCH for the Sci-FI Channel.  
Eduardo directed the alien-abduction feature film ALTERED in 2005 and the China-ghost film SEVENTH MOON in 2009, starring Amy Smart.  He then wrote, directed and edited the psychological horror film LOVELY MOLLY in 2012 and co-directed the zombie short film A RIDE IN THE PARK that was part of the anthology film V/H/S/2 released in 2013.  His latest film, the Bigfoot found footage film EXISTS, premiered at SXSW 2014, winning the audience award in the Midnighters section.
In television, Eduardo was the Producing Director on Season 4 of the USA series QUEEN OF THE SOUTH. He was one of the lead writers on the 2014 ABC series THE QUEST and directed the first four episodes of the Glen Morgan (THE X-FILES) BBC America series, INTRUDERS, which premiered in 2014. He returns to direct his fifth episode of SUPERNATURAL (final season) for CW later this year.
He lives with his wife, Stefanie, their three children, Bianca, Lucas and Lennon, and a ridiculous Star Wars collection in Urbana, Maryland.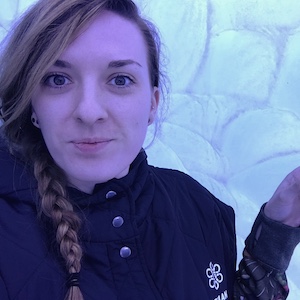 Caoimhe Carty  is a Northern California-based Video Editor from Ireland, which explains the confusing name. Originally intending to be a Zoologist she moved to the US and fell into the world of film, where she was able to combine her skills as an artist and classically trained musician.
She has worked on a wide range of projects, including Green Day's feature film Turn It Around: The Story of East Bay Punk, broadcast shows for Animal Planet and Science Channel, TV commercials, Short Docs, and more.
When not working she enjoys sketching, boxing, and writing the plot outline for her detective show which she hopes to some day pass off to someone who can actually write.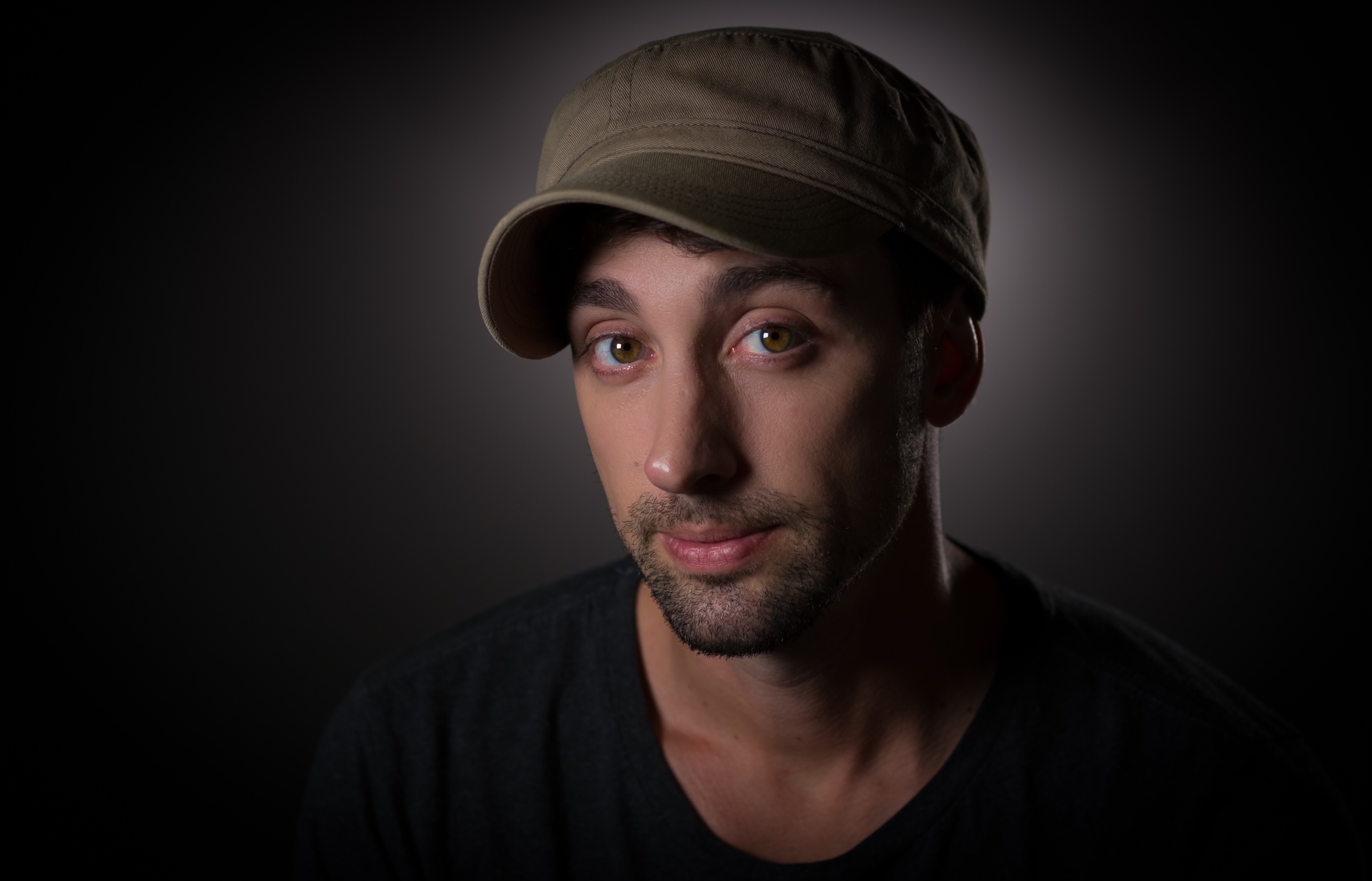 John Grove began his freelance career as a Cinematographer in Los Angeles following his graduation from Columbia College of Hollywood where he received a bachelors degree in Cinematography. Primarily a narrative Cinematographer, John Grove has been at the helm of features as well as music videos, TV shows, documentaries and commercials. His work is defined by his composition, use of color, camera movement and versatility to light and shoot all genres of projects. John decided to move back to the East Coast to pursue his dreams in his hometown near Baltimore, Maryland. Since John has been back home he has been a cinematographer on several local/national commercials, numerous corporate videos, music videos, documentaries, short films and two feature films.  John has worked with directors and producers on productions in Baltimore/ Washington DC metro area and on locations across the United States transforming director's scripts, treatments or concepts into visual expression. He has over ten years of experience creating fabulous film & digital cinema productions.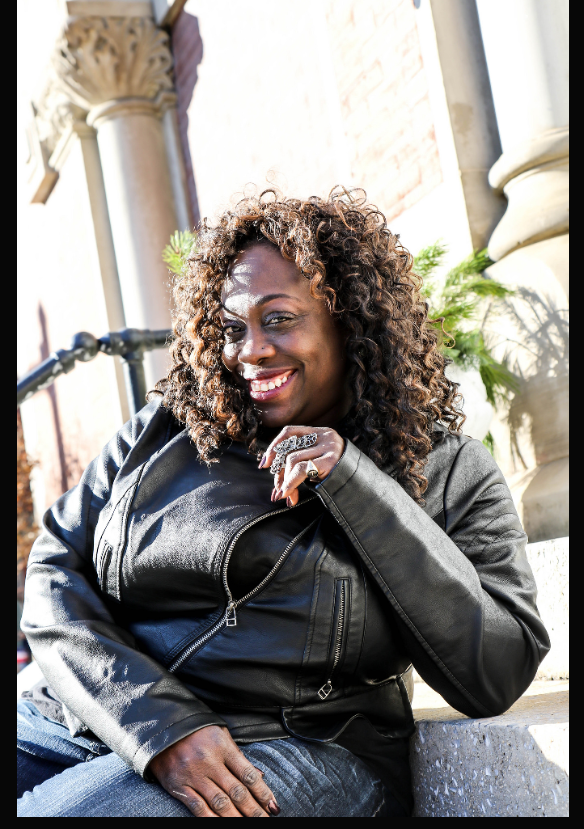 Rona Mensah, still detests writing her bio…but here goes. Rona is a Board of Trustee and Ensemble Member of the Maryland Ensemble Theatre (MET) in Frederick.  Most recently, she appeared in the MET's production of Sweat, by Lynn Nottage. She loves the arts and when she's not on the air as Morning Show Host on Today's 97.5 in Martinsburg, WV she spends her time exploring the artistic landscape of the region. Each year she's thrilled to serve as a judge and contribute to the festival. Here's to the fantastic talent and creativity displayed by all the teams participating in the 72 Film Fest!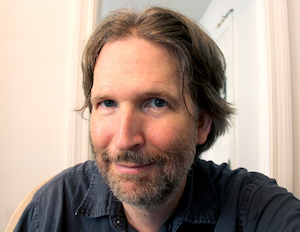 Skizz Cyzyk is a filmmaker, writer, musician, artist, and film festival careerist. He has held positions at MicroCineFest, Maryland Film Festival, Slamdance, and Atlanta Film Festival, as well as serving on juries and advisory boards at many other festivals. His films include Hit & Stay, Freaks In Love, Alfred Jarry & 'Pataphysics, Little Castles, Managers Corner, multiple music videos (Beach House, Young Fresh Fellows), and the recently completed documentary feature, Icepick To The Moon. He writes for music and film magazines, is on the Board of Directors for Maryland Volunteer Lawyers for the Arts, and performs music with The Stents, Go Pills, The Jennifers, Garage Sale, Half Japanese and Mink Stole & Her Wonderful Band.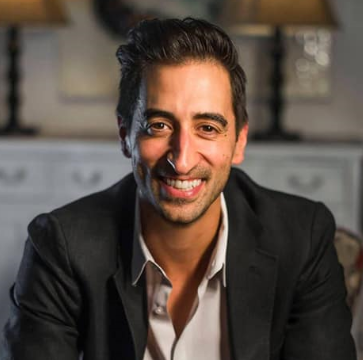 Jeffery Keilholtz is Artistic Director & CEO of Phenomenology, Inc., an innovative production model in Frederick, Maryland, with a mission to create opportunities that enhance the public exposure of local professional artists and technicians by producing compelling performing arts projects to showcase their gifts.  Acting resume includes: OFF-BROADWAY: Nightswimming, Balm in Gilead; Beirut Rocks; REGIONAL: Stupid F*cking Bird, American Buffalo; TELEVISION: The Sopranos; TRAINING: Lily Lodge (Actors' Conservatory); Sergey Dreiden (Moscow Art Theatre); Andy Goldsworthy (apprentice, White Walls); PUBLICATION: Living Off-Stage: A Technique In Continuity, published in Stanislavski Studies, a peer-reviewed journal; FEATURED SPEAKER: on acting technique at 2014 International Academic Forum (Europe, USA).  www.phenoart.org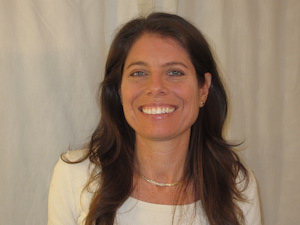 Patty Meyers is a freelance film producer in the Washington, DC metro area.   She is retired from 20+ years in the US Army in which she worked as a Military Intelligence Analyst.   She has ten years of experience in the film industry, has produced five films and worked on many others in various crew positions.  She is currently in post-production on a feature film and a short film.  Patty also coaches and judges competitive high school speech and debate.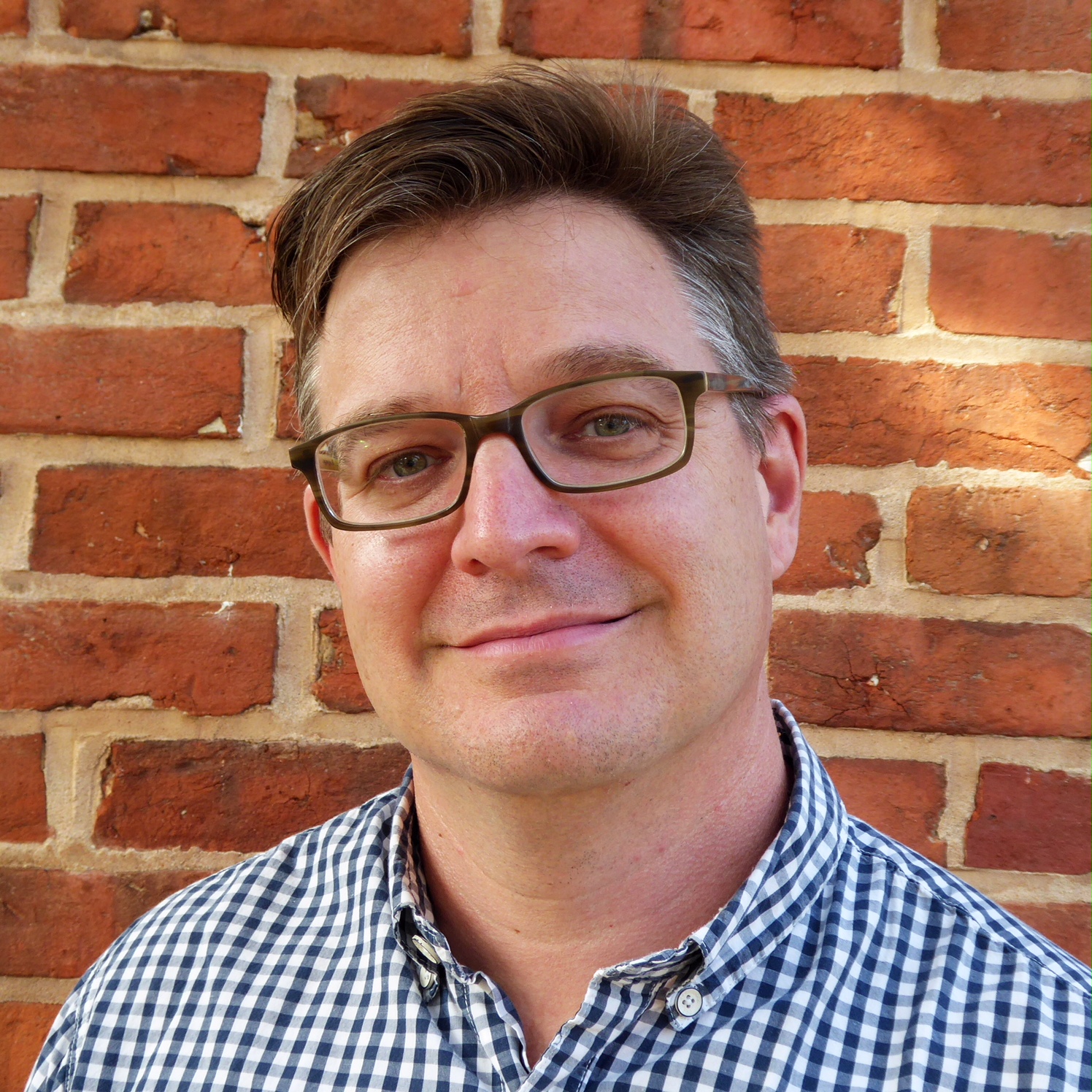 Matt Edens: In more than two decades as a writer for both broadcast and cable television, Matt has scripted everything from Saturday morning cartoons to true crime documentary series such as A&E's City Confidential, Snapped on Oxygen and Murder Comes to Town for Investigation Discovery.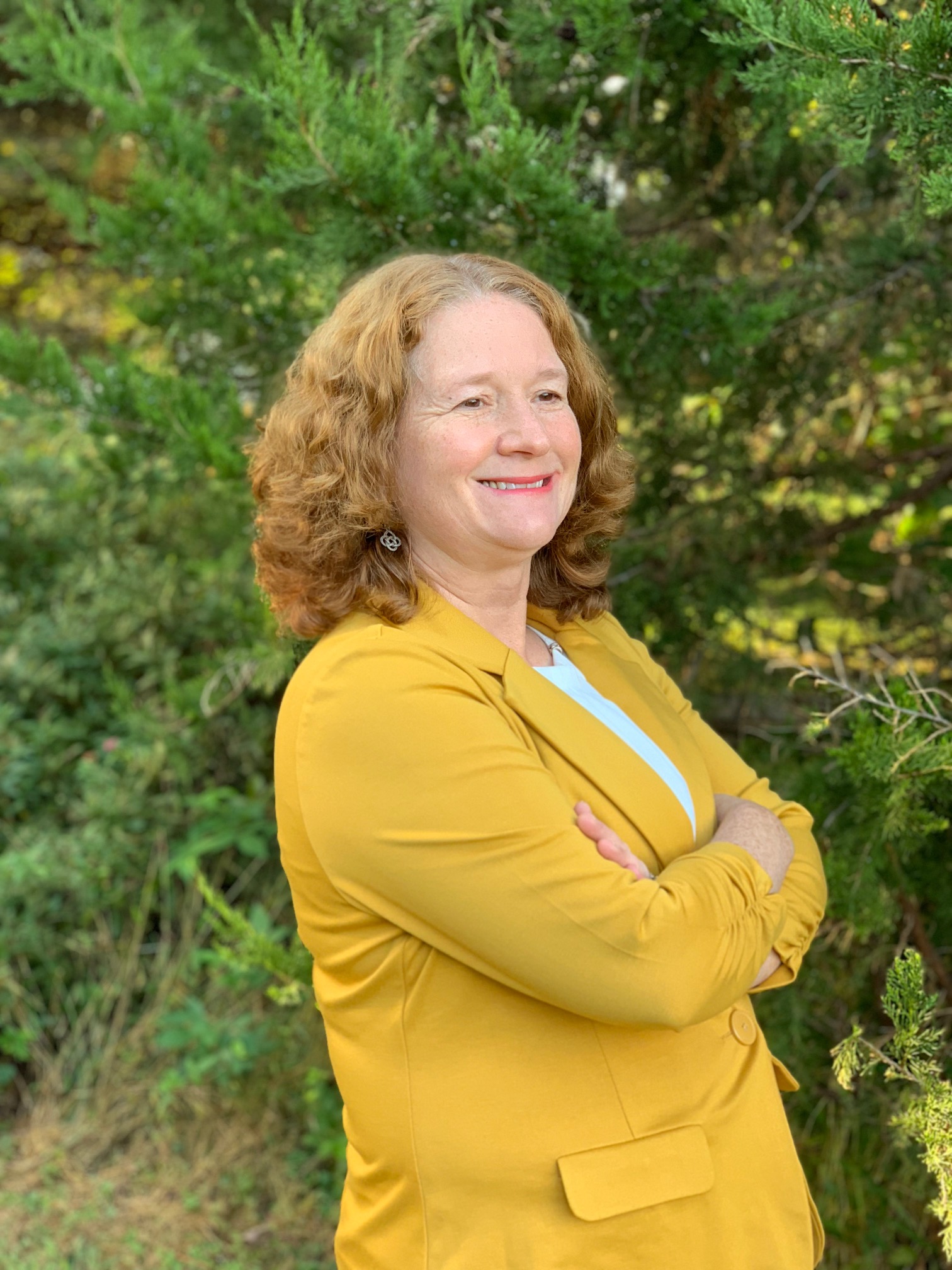 Brenda Kinzinger has been a video producer and editor in the Media Services department at Baltimore County Public Library since 2002. She is a 2019 recipient of a Silver Telly Award for "Kids Talk about Kwame Alexander's the Playbook." Brenda also is a costume designer with her twin sister, Joyce, for area theater and dance productions. She enjoys inspiring people to bring their creative vision to life. When not sitting behind her sewing machine, she calls a 40-acre farm home and is a lover of movies, books, and the great outdoors.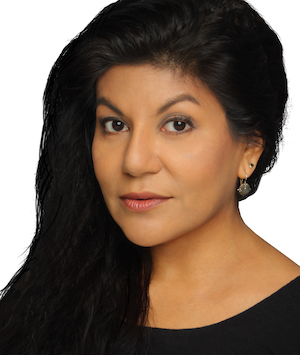 Celia de la Vega is honored to join the 72 Film Fest. As an established judge with film festivals including DC Shorts and the CINE Gold Eagle Awards, among others, as well as a veteran of short-form productions that include multiple 48Hrs entries, Celia is also a life-long actor, writer and director; day jobs notwithstanding. Most recently, Celia has expanded her creative efforts beyond acting in features, shorts, TV, voice over, radio and theatre as well as writing, directing, and acting in her own narratives to include action DP and fight/stunt choreography (award nominated and winning) enabled by her background in dance and choreography studies. Celia is proud to be affiliated with SAG-AFTRA, Actor's Equity Association  (AEA), Women in Film and Video (WIFV) DC, and the Society of American Fight Directors (SAFD), and looks forward to enjoying the creations of the artists participating in 72 Film Fest.