If you would like to watch at home in 3D – you can pick up free Red/Cyan Anaglyph glasses
at Wonder Book Frederick starting 12/3 (while supplies last)
Thank You for a Dreamy Year!
Congratulations to all of the nominated and winning films this year, and also to anyone that created a film in a weekend! The judging was the closest it's ever been in both rounds which says a lot about the amazing work everyone did. This year's theme inspired some moving, gorgeous, funny, dark, perplexing, ethereal, romantic, surreal and phantasmagoric films and we're so glad we all got to share some creative weekends together during another difficult year. All nominees and award winners are up at 72fest.com.
Thank you everyone for another wonderful year. We love all the filmmakers, screen artists, film fans, supporters and everyone out there that does what they can to support us creative types. Keep creating!
If you post your film to YouTube, be sure to post a comment on our FB here.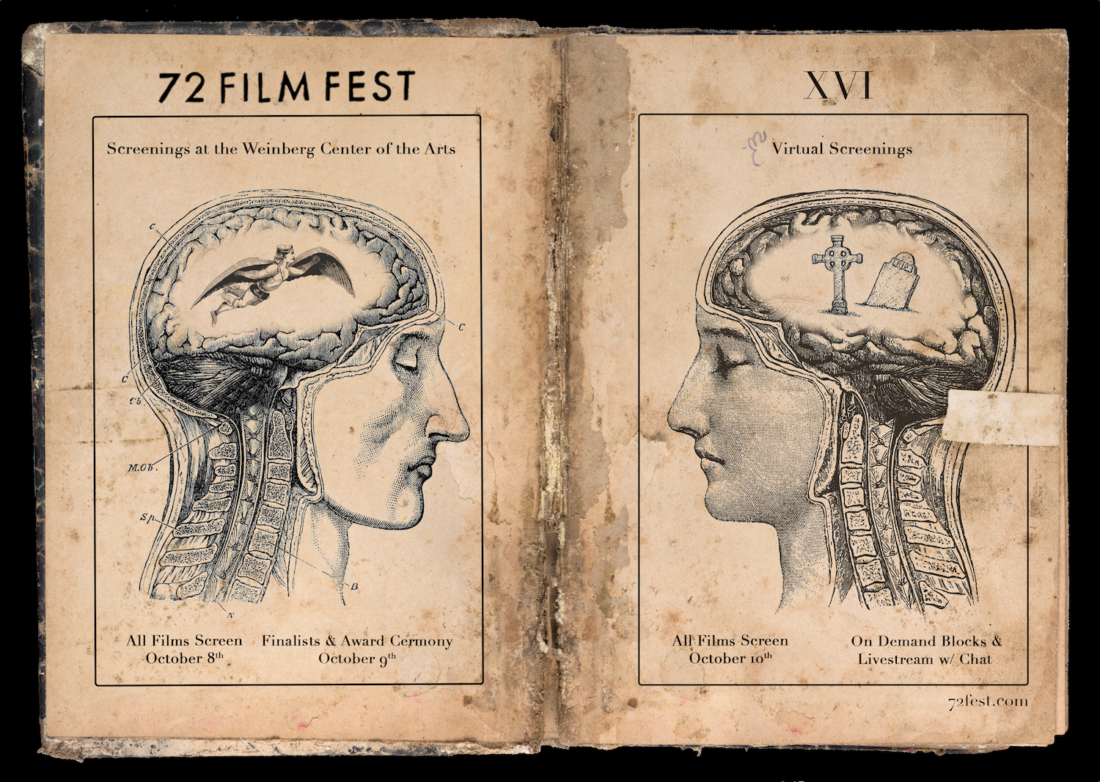 The Interpretation and Re-Creation of Dreams
2021 DETAILS
Make a Movie: 9.23-26
Watch the Movies: 10.8-10.
Watch the Movies:
Films Premiere at Weinberg Center
Oct 8: Friday Night Premieres in 2 Blocks. 6:30pm/8:30pm.
Oct 9: 3pm- Encore of On-Time Entries (non finalists)
7pm. Saturday Night Finalists/Awards.
(masks and proof of vaccine required)
GET WEINBERG TICKETS
Oct 10: Encore Online Screenings
All Films Debut in Blocks online AND
3pm – Encore Livestream of Everything. Closed Captioned and LiveChat.
72Fest.com and Eventive.org
GET ONLINE TICKETS/PASSES
10+ Year Retrospective Screenings!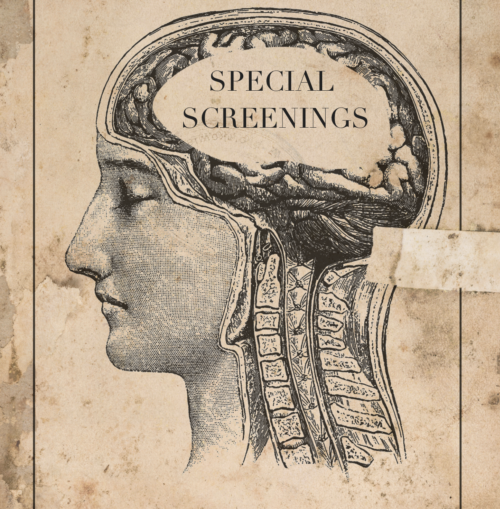 Each day starting 9/28/21 we will be launching a FREE on demand block of films from a team that has participated in the Fest for 10 years or more under the same team name. Over the next week enjoy all of the films by Laserstar, Missing Link Cinema, Bright Boy Alert, Stepdad Productions, Pecos Bill and the Wranglers, and Film.Lovables with Unimental and Crowded Elevator after the Fest. It's amazing watching the yearly progression in teams(and technology), some having competed in the first or second year of the Fest! The blocks will be on demand throughout the Fest.
We encourage teams who haven't watched their films together in a while to maybe record a commentary track to release later and heck, maybe even do one for a different team too. Let's have fun while we wait the Premieres of 2021 at the Weinberg and online Oct 8/9/10.
Trailers for 2021 Entries:
SUBSCRIBE TO OUR NEWSLETTER
Awards:
BEST OF THE FEST.
PRO.
AMATEUR.
HEAD OF THE CLASS
Cinematography.
Editing.
Acting.
Writing.
Sound/Music.
Audience Choice.
Also for 2021:
Best Film 5 Minutes and Under
Best Use of Theme.
maybe a surprise or two…
Prizes:
REDGIANT Complete by MAXON
FINAL DRAFT software (X2}
FILMCONVERT Nitrate Plugin
FILMPAC HD Annual Subscription
CINECOLOR Ultimate LUT and Film Grain Bundle (X3)
WAREHOUSE CINEMAS Tickets
Weekend Rental of Grip/Electric by ARCHAI MEDIA
2 Passes to TREE TREKKERS
Broadway Access Pro sponsored by PHENOMENOLOGY
NEAT VIDEO software
24×36 2021 Poster SIGNED BY TEAMS (x3)
Main Award Winners will receive BAG OF COFFEE BY DUBLIN ROASTERS

LAUNCH PARTY AT SPINNERS PINBALL ARCADE.

Thanks to Spinners Pinball Arcade for housing the 72 Film Fest 2021 Launch Party.
We had a blast playing games and counting down the final hours before we gave out the criteria for this year's 72 Hour Film Competition.  Good luck to all the filmmakers this weekend!
Pinball EDU is a 501c3 charity that works with people with disabilities and is the host of Spinners Pinball Arcade. Find out more at https://www.spinnerspinball.org
The Launch Party will also be streamed online for teams that are unable to attend.