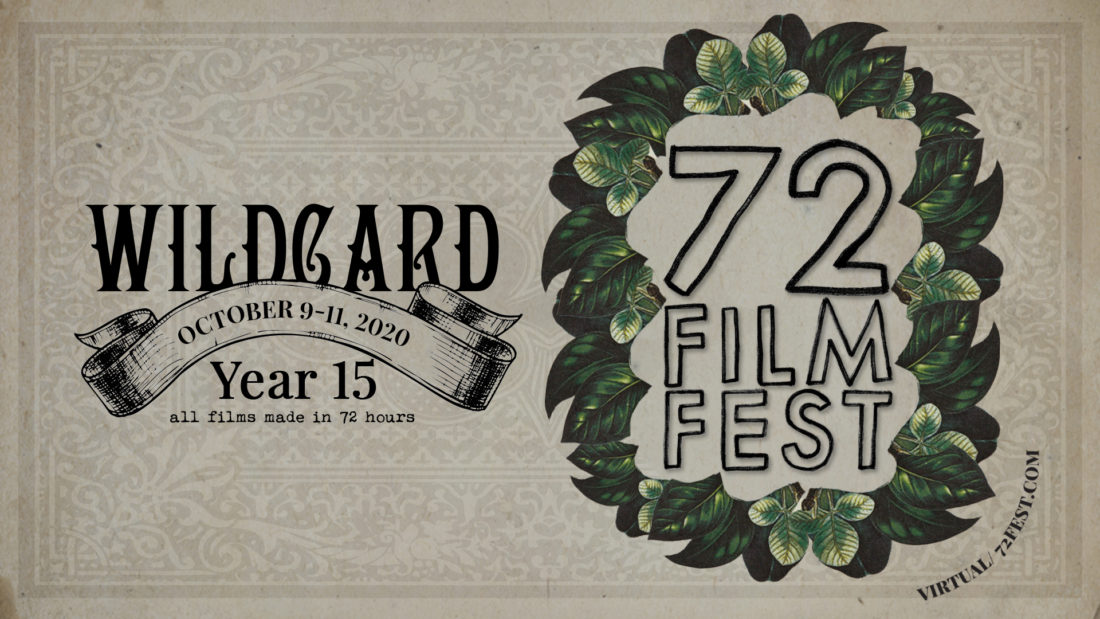 MEET YOUR TEAMS (2020)

61 Teams so far: 10 S(tudents). 35 (A)mateurs. 15 (P)ros
States: MD (42). WV (4). NJ (3). VA (3). NY (2). IL (2).  AZ (2). NC (1). NM (1). CT (1).
TEAMS: Sign up for Discord (invite in email) and return Terms and Conditions before Launch.
| Team Name | Level | State | Bio | Paperwork/Discord |
| --- | --- | --- | --- | --- |
| One Way Productions | (A) | MD | We're a small team who enjoys making funny films with a touch of darkness. | Y/Y |
| Goldfish Media | (A) | MD | Every single aspect of making movies is a giant pain in the ass and it's never worth it. | N/N |
| Ah Muh Face! | (A) | MD | Offending old people since 2002! | N/N |
| Unimental West | (A) | WV | We're a quarantined portion of Team Unimental, comprised of folks that have participated in every single year of the Film Fest. | N/Y |
| Pecos Bill and the Wranglers | (P) | MD | | N/N |
| Skinhunger Productions | (A) | MD | Two filmmakers that keep having to explain that skinhunger doesn't mean cannibalism. | N/N |
| Black Fox Pictures | (A) | MD | We only play the first track off the Led Zeppelin 4 album. | N/Y |
| STRANDEAD | (A) | MD | STRANDEAD is art without overthinking. Built upon the premise that some creative work is best expressed in its initial draft form, STRANDEAD has existed - sporadically - since 1989. STRANDEAD's Team Leader, Denis Superczynski, loves playing in the art bin and hopes to be able to say on his deathbed, "Dang, I never really mastered anything. Maybe I should have tried harder...or something." STRANDEAD's super groovy, enigmatic, smash hit film from Year 13, "Mrs. Huston, We Have A Problem" continues to resonate with fans across Frederick County who absolutely and completely believe that this was Denis' first film. With this year's film, STRANDEAD hopes to finally solve the mystery of who killed William Deane Tanner. (Hint: It was Baby Peggy, in the Conservatory, with a shiv fashioned from a jumbo rainbow lollipop) | N/N |
| The Soccer Moms | (S) | NJ | Hailing from South Jersey, Hunter, Mark, Mike and Sophia (and a few others on the rare occasion) comprise the team. The Soccer Moms look to make their best short yet. | N/Y |
| CC | (S) | WV | College students begging for (remote) work and videos to make, wishing for a happy, healthy world. | N/N |
| Crowded Elevator Pictures | (P) | IL | We may have relocated our home base to Chicago, but we left our heart in Frederick! Our doctor says we need the heart back if we "want to live..." We're hoping someone at 72 Fest could do us a solid and ship that back to us? | N/Y |
| 9:51 Productions | (A) | MD | - Director/Screenwriter- Dominic LoCicero Director of Photography - Eric Starick Lead Actor - Micah Forrest | N/Y |
| Comatoast | (P) | MD | - All buttered up! | Y/Y |
| Stepdad Productions | (P) | MD | Having just lost half of their assets after a bitter divorce with Stepmom, Stepdad Productions sunk into a deep depression. After eating dangerous amounts of Halo Top and listening to some pretentious jazz album you've never heard of, Stepdad Productions came to the conclusion that they needed to reconcile with their former spouse. Approaching Stepmom's condo with flowers and optimism, Stepdad Productions made an impassioned plea that they were meant for each other and destined to make films together forever. However, Stepmom rebuffed Stepdad Productions, telling them that she wanted to focus on true art and not non-sensical comedies. Hearing that their comedies weren't true art threw Stepdad Productions into a rage! Deciding to go with Plan B, Stepdad Productions murdered Stepmom and devoured her body. With a full belly after having consumed her, Stepdad Productions felt tremendous power flowing through their veins and was able to ascend a higher plane of existence. Stepdad Productions is currently traveling throughout the cosmos looking for an interesting film location that would serve as cool backdrop for a bicycle-turned-CIA agent that wants to go to culinary school. | N/N |
| Bright Boy Alert | (A) | MD | Animation. Plagued. But for real with the plague this time. | N/N |
| Raven Lost Pictures | (P) | MD | Three little birds making movies. | N/Y |
| Aging Eagles | (A) | MD | Two middle aged guys make movies that entertain us and hopefully you too. | N/Y |
| Sixties Freakout | (A) | IL | Sixties Freakout is a team comprised of one weird couple with hours of free time who love all things surreal and freaky. First time filmmakers! | N/N |
| Shrug Productions | (P) | MD | We are a group of Filmmakers and Improvisers who met at a film camp. Somehow we still like each other. | N/Y |
| SRK Video  | (A) | MD | The dead speak! The galaxy has heard a mysterious broadcast, a threat of REVENGE in the sinister voice of the late SRK VIDEO. GENERAL JACOB dispatches secret agents to gather intelligence, while JESSE, the last hope of the Jedi, trains for battle against the diabolical OMAR. Meanwhile, Supreme Leader [RAN OUT OF NAMES] rages in search of the phantom, determined to destroy any threat to his power.... | N/N |
| Void Where Prohibited (VWP) Media | (A) | MD | We're a group of friends who came together to collaborate, create, learn, discover, and experience all aspects of filmmaking. | Y/Y |
| Dishwasher Safe | (P) | VA | When possible, we like to use our on-hand resources and generate original, quality, polished, and stylistic, films while keeping our budget at a minimum. The artists formerly known as Visually Wired are entering our 6th year in the Festival (And, oh boy, isn't it a doozy!). Looking forward to whatever wackiness this year will bring but, no matter what, a film will be made in 72 hours! | Y/Y |
| Great Vengeance  & Furious Anger | (P) | MD | #FEARTHEMULLET | N/Y |
| West End Media | (A) | WV | Living on the west end of town, Liz and her cat Xena have seen enough oddities to inspire many strange tails. | Y/Y |
| Screenburn Productions | (A) | MD | The production boys hailing from Harford County, Maryland are back for a 3rd year. A lot of our stories happen outside (in the woods typically), making us tailor made to create weird films in a distanced world. That said, we're missing those chill after parties. | N/Y |
| Frexit | (A) | NY | Frederick belongs to Britain now. Please head to your nearest queue at the brolly dispensary. | N/Y |
| Smash Productions | (S) | MD | uhhhh | N/Y |
| Ten/One Films | (A) | AZ | Arizona Grown Film crew with 14 years experience in timed film challenges. Love participating and seeing the work of everyone involved. | N/Y |
| Montressor Media | (A) | MD |  Scorsese thinks movies have become theme park rides. If that's the case, we deserve engineering degrees. | N/N |
| Skybox Media | (P) | MD | Back in the saddle after a brief intermission. Enjoy the show. | N/Y |
| WinMore Productions | (A) | NJ | We're a team of young filmmakers with a passion for creating and film, excited to test ourselves and see what we can do! | Y/Y |
| Deer Friends | (P) | MD | Deer Friends is a DC-based sketch team that has never done a political sketch. | N/N |
| Cerko Sisters | (S) | MD | Thrill Seeking Females Just Looking to Groove | N/N |
| Uncanary | (A) | VA | A family affair. | N/N |
| Carpet Wall | (A) | MD | Making movies after the bell except not any more because we're old | N/N |
| Stellar Door Studios | (A) | MD | A buncha downtown creatives who like making stuff. | Y/Y |
| Psychedelic Samurai | (P) | MD | A group of Ronin with high aspirations no lords or masters, so we decided to make movies. | N/N |
| Jagged Edge Productions | (A) | MD | Just a few amateur filmmakers having a few yuks! | Y/Y |
| Next Door Neighbors | (A) | NC | | N/N |
| Party Dog | (A) | MD | Party Dog is a two-person, quarantine-era spinoff. | N/N |
| Weapons Grade Geranium | (A) | MD | Sixth time is the charm, right? Or is it our seventh time? Seventh time is the charm. (Ninth if you count that other team. So yeah. Ninth time is the charm.) | N/Y |
| Dreamin' About Dumplings | (P) | NY | A group of NYC Asian American filmmakers/youtubers/videographers trying to tell a story. | N/Y |
| Ellen's Page | (S) | NJ | 4 Film majors, a musician and an engineer walk into a bar... | N/Y |
| IC Movie Mouth | (S) | MD | IC Movie Mouth is a team of 2 quite dazzling young boys: Luke and Alex that will one day prove they are probably the worst filmmakers alive. | N/N |
| Doodle Dame | (S) | MD | Mother eaten by sharks, father eaten by bears. Doodle dame was abandoned on the doorstep of a Tibetan monetary at 3 days old. She killed her first mountain puma at 5 years old, and wears its skin as her only piece of clothing. After breaking up with Donatello from the ninja turtles, she swore she'd never love again, and turned to animation. Once a trained assassin for team bebop, she joined the 72 film fest to regain her honour. | Y/Y |
| Film.Lovables | (P) | MD | To you all: thank you for the privilege of participating in 10 years of fun with 72 Film Fest. There have been so many amazing movies by so many fantastic teams; we admire your talents and achievements greatly. We appreciate you putting up with our weirdo movies for as long as you have, and hope this year's movie actually turns out halfway decent for once! We don't know the future of Film.Lovables, but we will at least make this year a memorable one. We love you and thanks for a wonderful decade. | N/N |
| Zimm Media | (A) | MD | Ive always wanted to do this. | N/N |
| weoughta productions | (S) | MD | Team Bio: Teeming with Bio | Y/Y |
| Blood Bunny Studios | (S) | AZ | I've been doing acting since I was nine and now I want to do a film on my own. I'm thirteen and I want to do more acting and filming when I grow up. | N/N |
| LALAROC + LEECA PRODUCTIONS | (A) | NM | We are the flower | N/Y |
| Can We Change This Later ? (Productions) | (P) | MD | A unique group of humans with a strange sense of humor and a broad range of experience who enjoy making movies. | Y/Y |
| Dead Filmmakers Society | (A) | MD | | N/Y |
| The Second to Last Brownie | (A) | MD | It's entirely guilt free. | Y/N |
| EEG Productions | (A) | MD | Same as last year | N/N |
| Brain Map Productions | (S) | WV | 3 Shepherd students who like to make films specializing in horror. | N/Y |
| The Storytellers Nook | (S) | MD | | N/Y |
| Washington Film Festival Team | (A) | MD | wa ge | N/N |
| Star Wipe Films | (P) | MD | A close-knit group of filmmakers who love seeking adventures and finding new stories to tell! | N/Y |
| Twilight Jones Productions | (A) | MD | We Are Marshall | N/N |
| Anne & Amy | (A) | VA | Two women, one unlikely sisterly friendship. An artist, a teacher. A blond, a brunette. Both moms. Bound together by destiny ... and coffee... | N/N |
| Cinema Criminals | (A) | CT | By & for the creative outcasts. | N/N |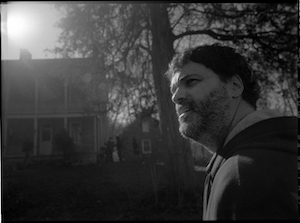 EDUARDO SANCHEZ was born in Cuba in 1968. He studied Television Production at Montgomery College in Rockville, MD and received his BA in Motion Picture Production from the University of Central Florida in 1994.
It was at UCF where Eduardo met his future Haxan Films partners and in 1998 he co-wrote, co-edited and co-directed THE BLAIR WITCH PROJECT. He also designed and built the original BLAIR- WITCH.COM website and co-directed the TV special CURSE OF THE BLAIR WITCH for the Sci-FI Channel.
Eduardo directed the alien-abduction feature film ALTERED in 2005 and the Chinese ghost film SEV- ENTH MOON in 2009, starring Amy Smart. He then wrote, directed and edited the psychological horror film LOVELY MOLLY in 2012 and co-directed the zombie short film A RIDE IN THE PARK that was part of the anthology film V/H/S/2 released in 2013. His Bigfoot found footage film EXISTS premiered at SXSW 2014, winning the audience award in the Midnighters section. He recently co-directed the short film CALL CENTER, which is part of the feature anthology PORTALS, released in 2019.
In television, Eduardo was the Producing Director on Season 4 of the USA series QUEEN OF THE SOUTH. He was one of the lead writers on the 2014 ABC series THE QUEST and directed the first four episodes of the Glen Morgan (THE X-FILES) BBC America series, INTRUDERS, which premiered in 2014. His fifth episode of SUPERNATURAL (final season) airs on CW later this year.
He lives with his wife, Stefanie, their three children, Bianca, Lucas and Lennon, and a ridiculously large Star Wars collection in Urbana, Maryland.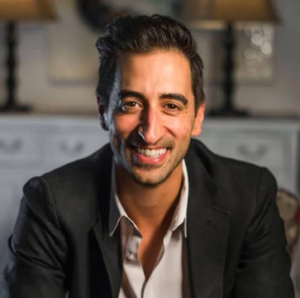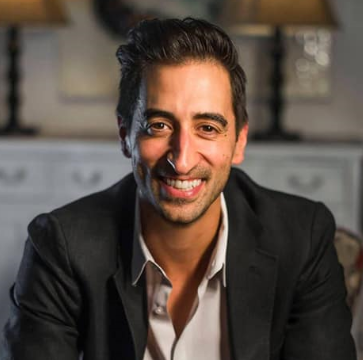 JEFFERY KEILHOLTZ is Artistic Director & CEO of Phenomenology, Inc., an innovative production model in Frederick, Maryland, with a mission to create opportunities that enhance the public exposure of local professional artists and technicians by producing compelling performing arts projects to showcase their gifts.  Acting resume includes: OFF-BROADWAY: Nightswimming, Balm in Gilead; Beirut Rocks; REGIONAL: Stupid F*cking Bird, American Buffalo; TELEVISION: The Sopranos; TRAINING: Lily Lodge (Actors' Conservatory); Sergey Dreiden (Moscow Art Theatre); Andy Goldsworthy (apprentice, White Walls); PUBLICATION: Living Off-Stage: A Technique In Continuity, published in Stanislavski Studies, a peer-reviewed journal; FEATURED SPEAKER: on acting technique at 2014 International Academic Forum (Europe, USA).  www.phenoart.org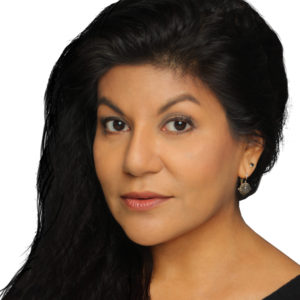 CELIA DE LA VEGA is honored to join the 72 Film Fest. As an established judge with film festivals including DC Shorts and the CINE Gold Eagle Awards, among others, as well as a veteran of short-form productions that include multiple 48Hrs entries, Celia is also a life-long actor, writer and director; day jobs notwithstanding. Most recently, Celia has expanded her creative efforts beyond acting in features, shorts, TV, voice over, radio and theatre as well as writing, directing, and acting in her own narratives to include action DP and fight/stunt choreography (award nominated and winning) enabled by her background in dance and choreography studies. Celia is proud to be affiliated with SAG-AFTRA, Actor's Equity Association (AEA), Women in Film and Video (WIFV) DC, and the Society of American Fight Directors (SAFD), and looks forward to enjoying the creations of the artists participating in 72 Film Fest.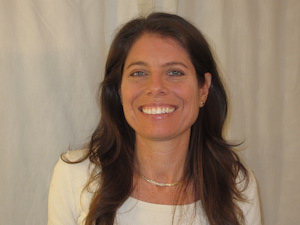 PATTY MEYERS is a freelance film producer in the Washington, DC metro area.   She is retired from 20+ years in the US Army in which she worked as a Military Intelligence Analyst.   She has over ten years of experience in the film industry, has produced five films and worked on many others in various crew positions.  Currently, she has a feature film and a short film, both of which she produced, in the film festival circuit.  Patty also coaches and judges competitive high school speech and debate.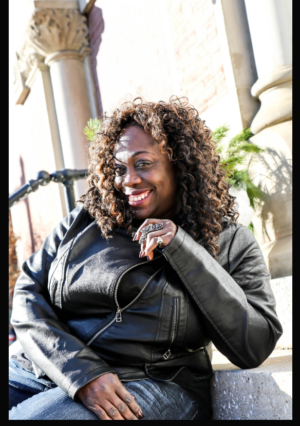 Rona Mensah, still detests writing her bio…but here goes. Rona is a Board of Trustee and Ensemble Member of the Maryland Ensemble Theatre (MET) in Frederick.  Most recently, she appeared in the MET's production of Sweat, by Lynn Nottage. She loves the arts and when she's not on the air as Morning Show Host on Today's 97.5 in Martinsburg, WV she spends her time exploring the artistic landscape of the region. Each year she's thrilled to serve as a judge and contribute to the festival. Here's to the fantastic talent and creativity displayed by all the teams participating in the 72 Film Fest!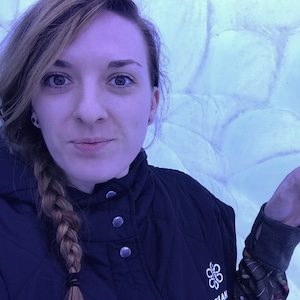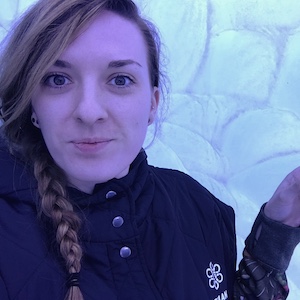 CAOIMHE CARTY  is a Northern California-based Video Editor from Ireland, which explains the confusing name. Originally intending to be a Zoologist she moved to the US and fell into the world of film, where she was able to combine her skills as an artist and classically trained musician.
She has worked on a wide range of projects, including Green Day's feature film Turn It Around: The Story of East Bay Punk, broadcast shows for Animal Planet and Science Channel, TV commercials, Short Docs, and more.
When not working she enjoys sketching, boxing, and writing the plot outline for her detective show which she hopes to some day pass off to someone who can actually write.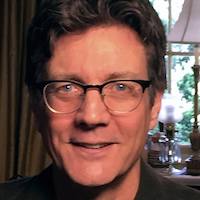 RICHARD JEFFERIES  grew up in Frederick, Maryland, where he graduated from Frederick High School in 1974.  After 34 years of building a career in Hollywood, Richard returned to live in the Frederick Area. During his time in Hollywood, Richard delivered 28 Feature Film writing assignments to major studios including Tron: Legacy, Cold Creek Manor (which he also executive produced) and Man of The House at Disney, Fantastic Four: Rise of the Silver Surfer at Fox, Searchers and The Bad Place at Warner Bros.  Richard has done uncredited writing work on many movies including Sci-Fi features Virus, Species and Imposter.  Richard wrote, directed and produced Organizm aka Living Hell, which premiered on SYFY Channel and wrote the cult honor classic Scarecrows. Richard joined Wisearce Films in 2010, where he co-wrote and produced the Christmas Comedy Elf-Man.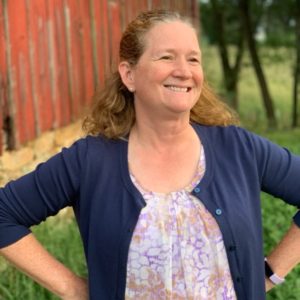 BRENDA KINZINGER is a producer/editor at Baltimore County Public Library, where she uses cutting-edge technology with seasoned storytelling to move the library audience. Her other passion is costume designing with her twin sister, Joyce, for theater and dance productions. Theater credits include "Cats", "Tarzan", "Into the Woods", "Little Shop of Horrors", "Funny Thing Happened on the Way to the Forum", and "Young Frankenstein". She looks forward to reviewing all the creative work of the participants in the 72 Film Fest!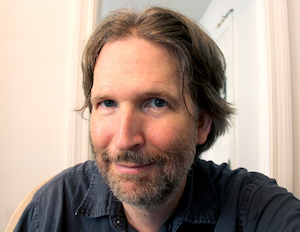 SKIZZ CYZYK is a filmmaker, writer, musician, artist, and film festival careerist. He has held positions at MicroCineFest, Maryland Film Festival, Slamdance, and Atlanta Film Festival, as well as serving on juries and advisory boards at many other festivals. His films include Hit & Stay, Freaks In Love, Alfred Jarry & 'Pataphysics, Little Castles, Managers Corner, multiple music videos (Beach House, Young Fresh Fellows), and the recently completed documentary feature, Icepick To The Moon. He writes for music and film magazines, is on the Board of Directors for Maryland Volunteer Lawyers for the Arts, and performs music with The Stents, Go Pills, The Jennifers, Garage Sale, Half Japanese and Mink Stole & Her Wonderful Band.
Prize Sponsors 2020
(Developing)